5 Safe Dividend Stocks Yielding Up to 10.1%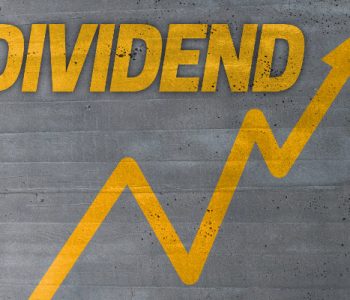 iStock.com/8vFanI
Safe Yields Up to 10.1%
Most people know Bill O'Reilly for hard-hitting political views, but he can be a source of good investment advice, too.
"Dow is down two thousand points from its high," he told his Twitter followers last week. "Now is a good time to buy dividend-paying stocks that don't have wide price swings." (Source: "Twitter post," Bill O'Reilly Twitter account, March 19, 2018, 7:27 p.m.)
Not a bad idea, actually. A trade war with China could plunge the world into a recession. Higher interest rates have increased the cost of borrowing money, which might push over-indebted businesses to the brink.
So if the economy flatlines, what should investors do with their money? As Bill O'Reilly points out, you could do worse than bet on dependable dividend payers. If the capital appreciation side of the stock markets spins out, distributions can at least carry you along with respectable returns.
The only good news here? The recent stock market plunge has improved the yields on some traditional dividend stocks. Here are five to investigate further:
| | | |
| --- | --- | --- |
| Stock | Current Yield | Market Cap |
| Duke Energy Corp | 4.7% | $53.4B |
| Southern Co | 5.3% | $44.2B |
| AT&T Inc. | 5.7% | $217.2B |
| Iron Mountain Inc | 7.4% | $9.0B |
| Senior Housing Properties Trust | 10.1% | $3.7B |
Source: Google Finance
Let's say a few words about these companies.
You have a simple story with Southern Co (NYSE:SO) and Duke Energy Corp (NYSE:DUK): they're well-run utilities serving millions of customers. During a recession, electricity represents the last bill people skip. If economic growth stalls, power companies will provide some of the best returns around. These stocks almost trade like bonds, with some built-in inflation protection.
The picture at AT&T Inc. (NYSE:T) resembles the story at utility companies too. Traders disregard the telecom giant because future earnings growth will be a bit of a question mark. Phone services, though, have become complete necessities in our modern lives, which results in steady income for shareholders. A 5.7% dividend (and growing) on this stock while 10-year Treasuries yield 2.8% is seriously attractive.
Iron Mountain Inc's (NYSE:IRM) main income-producing activity is collecting rent from customers for storage space. Exciting stuff? Hardly. In an age of flipping cryptocurrencies, traders have dumped shares of Iron Mountain for hot tech plays. This business, though, produces lots of high-margin rental income. Most of that money gets paid out to shareholders, which can really add up over time.
Finally, few businesses over the coming decades will make more than senior housing. Each day, more than 10,000 people hit their 65th birthday. As America gets older, we're going to need more nursing homes, more retirement communities, and more independent living apartments. For property owners like Senior Housing Properties Trust (NYSE:SNH), that will likely translate into higher profits (and dividends).