BHP Slashes Dividend by 77% After Posting Record Losses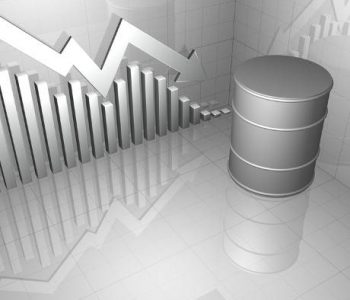 World's Largest Miner Hurt by $7.7 Billion in Impairment Losses
HP Billiton Ltd., (NYSE:BHP), the world's number one miner by market value, cut its final dividend by 77% after posting its worst-ever annual loss.
The group reported an underlying attributable profit of $1.2 billion, while the attributable loss of $6.4 billion includes $7.7 billion of exceptional items related to an impairment charge of $4.9 billion against the carrying value of the onshore U.S. assets, $2.2 billion for the financial impacts of the Samarco dam failure on the group's income statement, and $570 million for global taxation matters. (Source: "BHP Billiton Results For The Year Ended 30 June 2016," BHP Billiton, August 16, 2016.)
BHP will pay the final dividend of $0.14 a share, higher than the $0.08 minimum required under its policy, which BHP said reflected confidence in the health of its balance sheet.
Melbourne-based BHP said it posted a net loss of $6.39 billion for the financial year ended in June, compared with the $1.91 billion profit it reported a year ago. Underlying profit, without one-time charges, plunged 81% to $1.22 billion, the company said in the statement.
"The strength of our cash flow generation and balance sheet is reflected in the final dividend of $0.14 per share, which comprises the minimum implied by our payout ratio and a top up from excess cash in line with the capital allocation framework," BHP Billiton's chief executive officer, Andrew Mackenzie, said in the statement. "We continue to pursue capital-efficient latent capacity opportunities which will support volume growth of up to four percent next year." (Source Ibid.)
According to BHP Billiton's dividend policy, the dividend payout comprises the minimum payout of $0.08 per share and an additional amount of $0.06 cents per share, which the company says reflects the continued balance sheet strength and strong free cash flow during the period. (Source Ibid.)
The company says it will pursue a strict adherence to its capital allocation, where it sees value creation, and will continue to return cash to shareholders on the strength of its balance.
BHP expects five percent volume growth in copper, up to four percent growth in iron ore, and three percent growth in metallurgical coal due to its productivity focus. The company is also seeking consistent investment in latent capacity opportunities in 2017.
Going forward, BHP doesn't see a sharp recovery in commodity prices, as it predicts that economic uncertainty and high inventory levels are likely to keep oil prices volatile, while high inventories in the natural gas segment will impede a significant price appreciation.
Copper prices continue to be affected by growing supply and weaker demand growth. In the short to medium term, new and expanded production should keep the market well supplied, according to BHP. (Source: Ibid.)