This Beaten-Down Stock's 12.6% Yield Looks Interesting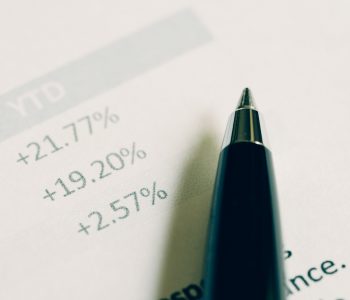 iStock.com/Nuthawut Somsuk
Should Investors Consider This Double-Digit Yielder?
After more than eight years of a bull market, U.S. equities are now known for their bloated valuations and subdued dividend yields. So, for those who want to use high-yield stocks to boost the returns of their income portfolios, they'll have to look into the not-so-hot areas of the stock market.
One of the beaten-down sectors that currently offers substantial yield opportunities is midstream energy. Because oil and gas prices crashed big-time in the summer of 2014 and have yet to make a full recovery, many energy companies are still deep in the doldrums. The subsequent sell-off in the sector even included many solid midstream partnerships.
Most recently, the midstream energy sector was hit with another piece of bad news. On March 15, 2018, the Federal Energy Regulatory Commission (FERC) said that it would no longer allow certain oil and gas pipeline operators to recover an income tax allowance in cost of service rates. (Source: "FERC Revises Policies, Will Disallow Income Tax Allowance Cost Recovery in MLP Pipeline Rates," Federal Energy Regulatory Commission, March 15, 2018.)
Market participants really freaked out about this one. In the trading session following FERC's announcement, the Alerian MLP Index, which tracks 40 energy partnerships trading on U.S. stock exchanges, plunged nearly five percent.
And because a company's dividend yield moves inversely to its share price, the latest downturn in U.S. midstream energy stocks has created many ultra-high yielders. Blueknight Energy Partners L.P. (NASDAQ:BKEP), for instance, is now offering a jaw-dropping annual yield of 12.6%.
Headquartered in Oklahoma City, Blueknight is a master limited partnership (MLP) created in 2007 to own and operate a diversified portfolio of midstream energy assets. The portfolio includes approximately 655 miles of pipelines, 16.8 million barrels of storage capacity, around 150 crude oil transportation and producer field services vehicles, 56 liquid asphalt terminals and storage facilities, and 50 acres of development property in the Cushing Interchange.
Through its diversified portfolio, Blueknight provides liquid asphalt and crude oil terminaling, crude oil pipeline transportation, and trucking and producer field services to companies in the energy sector.
The first thing to note about BKEP stock is that, despite being in the energy sector, the partnership has minimal exposure to commodity prices. According to Blueknight's latest investor presentation, 83.4% of its operating margin comes from take-or-pay fixed-fee contracts. (Source: "Presentation," Blueknight Energy Partners L.P., last accessed April 12, 2018.)
What about the latest regulatory change from the FERC? Well, if you look into the details of FERC's announcement, you'd see that the change only affects MLPs with interstate natural gas and oil pipelines. Blueknight, on the other hand, only owns intrastate pipelines.
Furthermore, tariffs on the partnership's intrastate pipelines are regulated by state agencies, rather than the FERC. In fact, Blueknight has put out a statement saying that the revisions by the FERC "are not expected to have an impact to the earnings and cash flow of BKEP." (Source: "Blueknight Statement on Federal Energy Regulatory Commission Policy Revision," Blueknight Energy Partners L.P., March 15, 2018.)
Of course, like most down-and-out stocks, BKEP is not perfect. Last year, the partnership generated $48.2 million of distributable cash flow while declaring $49.5 million of actual cash distributions. In other words, the cash flow generated by Blueknight was slightly less than the cash distributions it paid out. (Source: "Blueknight Announces Fourth Quarter and Full Year 2017 Results," Blueknight Energy Partners L.P., March 7, 2018.)
Still, the partnership's fee-based business model remains solid. If Blueknight can improve its distribution coverage in 2018, its double-digit payout could be an opportunity for yield-seeking investors.