BCE Stock: This 4.7% Yielder Hasn't Missed a Dividend Payment Since 1881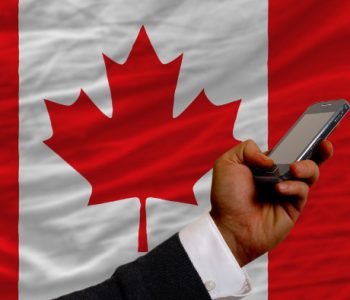 iStock.com/Vepar5
The Most Reliable Dividend in the Market?
Today's article highlights one of the most solid dividend-payers in the current stock market, BCE Inc. (NYSE:BCE).
If you are from the U.S., chances are BCE Inc. is not a familiar name. But up north, in Canada, it is one of the most dominant companies in its industry.
BCE stands for "Bell Canada Enterprises." The current company was formed in 1983 as the parent for Bell Canada, Northern Telecom, and a few other companies, but its history can be traced all the way back to The Bell Telephone Company of Canada Ltd in 1880.
BCE is the largest telecommunications company in Canada. It provides a wide range of services, including wireless, high-speed Internet, IPTV and satellite TV, local and long-distance telephone, and IP-broadband and business service solutions. The company also has a multimedia segment, Bell Media, which owns leading assets in television, radio, and digital media.
The key to note here is that just like the U.S., Canada's telecom industry has high barriers to entry. The infrastructure needed to support telecom services is extremely expensive to build, and regulatory approvals needed to build them are not easy to obtain. That's why in Canada, the industry has just three main players: Bell (BCE), Rogers Communications Inc. (NYSE:RCI), and Telus Corporation (NYSE:TU). BCE is currently the market leader in Internet and TV and the second-largest wireless carrier in Canada.
Also Read:
These 15 Top Dividend Stocks Have Paid Shareholders for 118 Years
In other words, the telecom market in Canada has the characteristics of an oligopoly, where a small number of firms have captured the large majority of market share. Under such a market structure, consumers will be paying higher prices (Canadians are paying some of the highest cell phone rates in the world), allowing companies to earn higher profits than under perfect competition. (Source: "Why Canadian cell phone bills are among the most expensive on the planet," National Post, September 18, 2017.)
The business is also incredibility durable. When the economy enters a downturn and people's disposable income declines, consumers might postpone their plans to purchase new cars. However, most of them will likely still want to use their cell phones and have access to the Internet.
With an entrenched position in a recession-proof industry, BCE can pay a steady dividend. The company has set a dividend policy to payout between 65% and 75% of its free cash flow every year.
In fact, BCE has one of the longest track records of paying dividends of any company. The company has been paying uninterrupted dividends 1881. (Source: "Dividend History," BCE Inc., last accessed January 8, 2018.)
What's more, despite being in the business for well over a century, the company still found ways to grow its payout. In the last 10 years, BCE stock's per share quarterly dividend rate has grown from CA$0.365 to CA$0.7175 for an increase of 97%.
American investors should keep in mind that while BCE is a Canadian company, its shares are also listed on the New York Stock Exchange (NYSE). Trading at $47.36 apiece, BCE stock has an annual yield of 4.7%. Sure, there are companies with much higher yields. But if you want to earn a steadily increasing stream of dividends for the next 100 years, BCE stock is one of the few names that have a good chance of achieving that.