BB&T Increases Dividend by 7%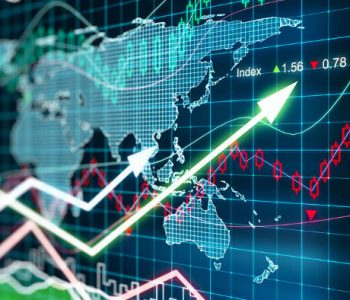 Board Approves $640 Million-Buyback Plan
New York, NY — The board of directors of BB&T Corporation (NYSE:BBT) declared a quarterly common stock dividend increase today of $0.02 to $0.30 per share. The increase is consistent with BB&T's capital plan the Federal Reserve did not object, the company said in a statement today.
In addition, the board authorized a cumulative share buyback of up to $640 million during the four quarters beginning in the third quarter of 2016.
"We're very pleased to receive the Federal Reserve's non-objection to our dividend increase and share repurchase program," said chairman and CEO Kelly King. "BB&T's dividend payout is one of the strongest among regional banks and demonstrates our continued capital strength and commitment to serving our clients and communities, as well as generating long-term benefits for our shareholders." (Source: "BB&T announces 7-percent common stock dividend increase," BB&T News Releases, July 27, 2016.)
Shares of BB&T are gaining to $37.06 this morning, up about nine percent in the past month, as the financial holding company reported earnings and revenue that beat analysts' expectations.
The Winston-Salem-based firm posted adjusted earnings of $0.71 per diluted share last week, surpassing analysts' projections of $0.65 per share.
Revenue for the quarter was up 18% to $2.75 billion, above Wall Street's estimates of $2.73 billion.
"Our strategic acquisitions and strong organic growth have allowed us to expand our footprint and achieve record results," King said in a statement. (Source: Ibid.)
In April, the regional bank completed its $1.8-billion purchase of National Penn Bancshares and its $500-million acquisition of Swett & Crawford.
Both of the deals contributed to the company's "strong" second-quarter results, according to King.
BB&T is one of the largest financial services holding companies in the U.S. with approximately $221.9 billion in assets and market capitalization of approximately $29.0 billion, as of June 30, 2016. The company operates 2,249 financial centers in 15 states and Washington, D.C., and offers a full range of consumer and commercial banking, securities brokerage, asset management, mortgage, and insurance products and services.