BB&T Corporation Raises Cash Payment to Shareholders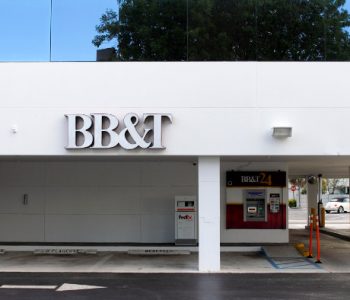 iStock.com/Serenethos
BBT Stock Delivers Good News to Income Investors
President Donald Trump's tax reform has brought quite a few dividend increases, with BB&T Corporation (NYSE:BBT) being the latest example.
BB&T Corporation is a bank holding company with over 2,000 branches. On Thursday, February 22 after the closing bell, the company announced that its Board of Directors approved a 13.6% increase to its quarterly cash dividend rate from $0.33 per share to $0.375 per share. (Source: "BB&T shares tax reform benefits with shareholders," BB&T Corporation, February 22, 2018.)
Because BB&T had already declared its next dividend of $0.33 per share to be paid on March 1, 2018, the additional cash dividend of $0.045 per share will be paid on March 20, 2018, to shareholders of record as of March 6.
While management calls the $0.045 payment a "one-time dividend," they do expect the new dividend rate of $0.375 per share to continue in the second quarter of this year.
"In addition to our associates and the communities we serve, our shareholders deserve to share in the tax reform benefits we've received," said Kelly S. King, Chairman and Chief Executive Officer of BB&T Corporation, in a press release on Thursday. "They are fundamental to BB&T's success, and we greatly value the long-term trust and commitment our shareholders have given to BB&T through the years." (Source: Ibid.)
Investors liked the news. BBT stock climbed 1.76% in after-hours trading on Thursday. The company now has a forward dividend yield of 2.71%.