Barrick Gold Corp: GOLD Stock Delivering a 40% Dividend Increase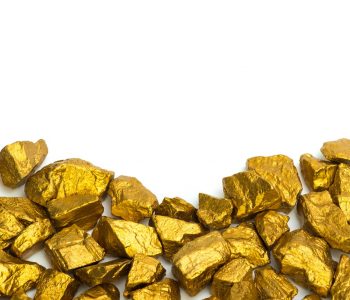 Like Dividends & Gold? Read This
As we move closer to what seems to be the end of a bull market, two things could come to the rescue: dividends and gold.
Dividends are always welcome, especially during a market sell-off. This is because a cash dividend is a direct payment from a company to its shareholders. So even if a company's share price tanks, its shareholders can earn a return in the form of dividends.
Gold is nice because, historically, its price tends to go up when the stock market goes down. Therefore, owning some gold can be a hedge against a potential stock market crash.
And now there's something that should bring smiles to the faces of dividend investors and gold investors alike
On February 12, Barrick Gold Corp (NYSE:GOLD) announced that its board of directors approved a quarterly dividend of $0.07 per share. The amount represents a 40% increase from its previous payout of $0.05 per share. The new rate will start with the company's March 16 payment, which is payable to shareholders of record as of February 28. (Source: "Barrick Increases Dividend 40% for Q4 2019," Barrick Gold Corp, February 12, 2020.)
To gold investors, Barrick should be a familiar name; it's one of the largest gold mining companies in the world. Headquartered in Toronto, Ontario, Canada, Barrick has mining operations and projects in 15 countries around the globe. Its shares trade on both the Toronto Stock Exchange (TSE) and the New York Stock Exchange (NYSE). Notably, on the NYSE, Barrick's ticker symbol is "GOLD."
The company's dividends are denominated in U.S. dollars, so American income investors don't have to worry about exchange-rate fluctuations.
And while gold mining stocks aren't really known for their appeal to dividend investors, Barrick Gold Corp has done a pretty good job at raising its payout lately. In particular, after an all-stock merger with Randgold Resources in 2019, Barrick's dividends have been consistently on the rise.
"At the time the Barrick-Randgold merger was announced, the Q3 2018 dividend was 3 cents per share, which was subsequently increased to 4 cents for Q1 2019 after the merger, then increased to 5 cents for Q3 2019 on the back of our strong operating performance, and now to 7 cents for Q4," said Graham Shuttleworth, Barrick's executive vice president and chief financial officer. (Source: Ibid.)
"This is consistent with the company's stated financial and operating objectives and in line with the commitment to shareholder returns made when the merger with Randgold was announced on September 24, 2018."
Barrick Gold Corp: Improving Business & Exciting Returns
The rising dividends from GOLD stock are backed by an improving business. On the same day Barrick announced its dividend hike, it also reported earnings.
In the fourth quarter of 2019, the company generated almost $2.9 billion of revenue, up 7.7% sequentially. Adjusted net earnings came in at $300.0 million ($0.17 per share),  a sizable improvement from the $264.0 million ($0.15 per share) earned in the third quarter. (Source: "Results for the Quarter and Year ended 31 December 2019," Barrick Gold Corp, last accessed February 20, 2020.)
In full-year 2019, Barrick's revenue grew 34% to $9.7 billion. For the year, the company generated adjusted net earnings of $0.51 per share, marking a 46% year-over-year increase.
Barrick Gold also strengthened its balance sheet. In particular, the company's debt, net of cash, stood at $2.2 billion at the end of 2019, down 47% from the end of 2018 and marking its lowest level since 2007.
The gold mining business has been going pretty well. In 2019, Barrick produced almost 5.5 million ounces of gold, which was at the upper end of its guidance range and represented a 20.7% increase year-over-year.
Note that the company's all-in sustaining costs to produce an ounce of gold was just $894.00 for the year, meaning the business is quite lucrative because the current price of the yellow metal is over $1,600 an ounce.
The biggest improvement, in my opinion, was free cash flow (FCF). In 2019, Barrick Gold Corp generated $1.1 billion of FCF, a whopping 210% increase from 2018. In fact, the growth in FCF was one of the main reasons behind the company's latest dividend increase.
With its new dividend rate, Barrick Gold stock has an annual yield of about 1.5%, which is not a high percentage by any means. But note that, over the past year, the company's share price has surged more than 40%. Given the current macroeconomic environment, I wouldn't be surprised to see GOLD stock deliver more returns to its investors.