Here's Why Barnes & Noble, Inc. Shares Are Going Nuts Today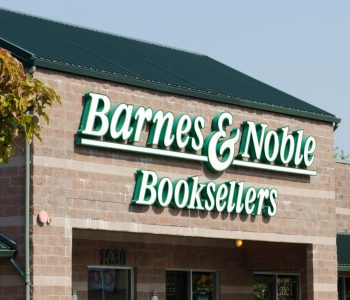 iStock.com/jhutchin
BKS Stock Is Soaring
With the rise of the e-commerce industry, stocks of brick-and-mortar retailers are far from being a market favorite. Barnes & Noble, Inc. (NYSE:BKS)—the largest retail bookseller in the U.S.—has been hit particularly hard, with BKS stock plunging nearly 50% over the last five-year period.
But on Wednesday, March 14, Barnes & Noble shares surged more than 11% in after-hours trading. Let's take a look at why.
First of all, Barnes & Noble declared a dividend. The company announced that its board of directors approved a quarterly cash dividend of $0.15 per share. The dividend will be paid on April 27, 2018 to shareholders of record as of April 6. (Source: "Barnes & Noble Declares Quarterly Dividend," Barnes & Noble, Inc., March 14, 2018.)
A dividend of $0.15 per share may not seem like much. But note that BKS stock trades at just $5.35 apiece. So on an annualized basis, the company offers an extremely high dividend yield of 11.2%.
Still, since the declared dividend is the same amount as the previous payment, it shouldn't lead to such a big jump in stock price.
The real reason behind BKS stock's rally in late Wednesday afternoon lies in the second paragraph of its dividend press release, where the company gave an updated guidance to its future financial performance.
For Barnes & Noble's fiscal year 2019, management expects consolidated earnings before interest, tax, depreciation, and amortization (EBITDA) to be in the range of $175.0 million to $200.0 million. This would represent a significant improvement from the company's expected EBITDA of $140.0 million to $160.0 million for its fiscal year 2018.
In the press release, Barnes & Noble, Inc. said that growth in its EBITDA is expected to come from "improved sales trends and expense reductions." (Source: Ibid.)
If the company can deliver on those numbers, it would mark a significant turnaround for the beaten-down retailer.