Bank of Japan Running Out of Bonds to Buy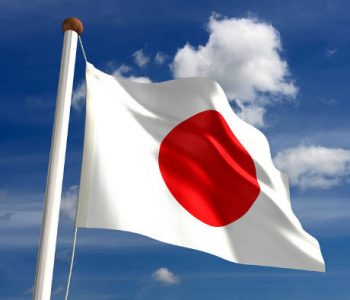 Japanese Banks Run Dry of Bonds to Sell
The Bank of Japan (BoJ) appears to have hit a ceiling on its monetary policy. In its eagerness to absorb government bonds, the BoJ seems to have exhausted the supply of bonds it can buy. The commercial banks have almost emptied their sovereign debt holdings.
Sumitomo Mitsui Financial Group Inc., Mizuho Financial Group Inc., and Mitsubishi UFJ Financial Group Inc. have all dropped nearly half of their government bonds since March 2013. They now hold a combined $1.1 trillion worth of the national debt. (Source: "BOJ Cornered as Japanese Banks Running Out of Bonds to Sell," Bloomberg, August 17, 2016.)
However, those assets are earmarked as collateral on the banks' balance sheets, making them unsaleable. As a result, the BoJ is running short of sellers from whom it can buy Japanese government bonds (JGBs).
This shouldn't come as a surprise, considering that the BoJ now owns almost one-third of all of Japan's debt. The central bank's easing program, instigated in 2013, has drained liquidity from the market, leaving government bonds open to drastic swings in price.
Japan Post Bank, the nation's second-largest bondholder, may be able to offer the central bank some salvation. The firm has started to diversify its assets in order to stimulate profit growth and stability, a move which could free up some of their JGBs.
Although Japan Post Bank has not publicly indicated a willingness to shed more of its government bonds, its moves have been shadowed by other major banks. There is an underlying concern about what rising interest rates could do to bondholders.
At present, Japan is one of the few places on Earth where negative interest rates are a reality and not just a theory. The 10-year Japanese government bond was yielding -0.3% last month, but it ticked up to -0.1% after the BoJ refused to change direction.
Yields on 20-year bonds also dipped into negative territory and 40-year bonds fell as low as 0.1%. The face value of those bonds would be crushed in a rising interest rate environment, which is why Japan Post Bank is looking to diversify.
There is a growing perception among economists that BoJ Governor Haruhiko Kuroda has barely any tools left to stimulate the economy. The country has been on a decline for more than two decades, but his stimulus program was supposed to help rekindle growth. However, despite his active easing programs, no inflation has breached the economy, nor has there been significant economic growth.