Bank of Canada Locks Interest Rate at 0.5%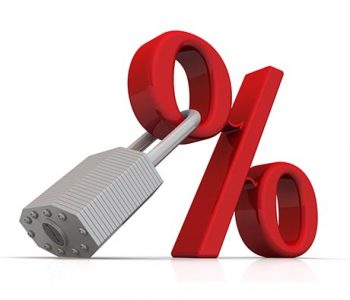 BoC Maintains Interest Rates
As a struggling oil sector continues to weigh down Canada's economy, the Bank of Canada (BoC) has surprisingly elected to do…nothing. The BoC kept interest rates unchanged, locking them in at a prime rate of 0.5%. (Source: "Bank of Canada Maintains Key Interest Rate at 0.5%," The Wall Street Journal, May 25, 2016.)
The central bank's reticence stands in stark contrast to its counterparts around the world. Japan's central bank, for instance, dipped interest rates into negative territory last year. It was an attempt to stimulate the economy.
Cutting interest rates is one of the only tools central bankers have to promote economic growth. The hope is that businesses take advantage of the low borrowing costs and invest in new equipment or staff.
Whether or not it works is another matter entirely. Even with negative interest rates, Japan hasn't been able to save its economy from deflation, stagnation, and misery.
Perhaps that explains why the BoC chose not to raise interest rates. Last year, it cut interest rates twice to very little effect. Bank of Canada Governor Stephen Poloz seems to think monetary policy is not a cure for weak oil prices.
Canada's recent election may be another factor. The newly elected Liberal Party majority is planning a dose of fiscal stimulus to heal the economy, something that takes pressure off the Bank of Canada. They are waiting to see the effects of the stimulus.
Governor Poloz has publicly stated a preference to hold rates steady until mid-2017. If the economy is sufficiently healed by then, the BoC would start to raise interest rates. (Source: "Bank of Canada's Stephen Poloz gives the nod to Trudeau's deficits," Toronto Star, April 14, 2016.)
However, there are always unforeseen circumstances. The entire nation was caught off-guard in May when forest fires raged across Alberta. The fires are estimated to have cost Canada 1.75% of its second-quarter gross domestic product (GDP) growth.
Considering that forecasters only estimated one percent GDP growth for the second quarter, we could see Canada's economy contract in the coming months.