Badger Meter to Hike Cash Dividend by 15%, Split Stock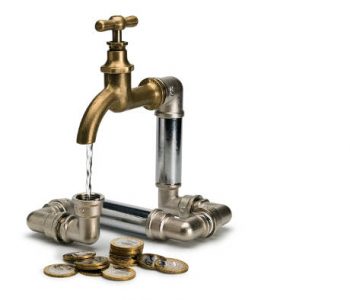 Industrial Firm Concludes Strategic Review of Business
New York, NY —Badger Meter Inc. (NYSE:BMI) said it was increasing its cash dividend payout by 15% and raising the number of shares outstanding through a two-for-one stock split after the industrial flow measurement company finished a strategic review of its business.
"Our core strategies have generated substantial growth and created significant value for our shareholders," said Richard A. Meeusen, chairman, president, and chief executive officer of Badger Meter. "We will continue to look for potential opportunities that meet our criteria to enhance shareholder value, while applying our disciplined approach to capital allocation." (Source: "Badger Meter Completes Review of Options to Enhance Shareholder Value; Announces 2-for-1 Stock Split and 15% Dividend Increase," Badger Meter, August 12, 2016.)
Badger Meter provides flow measurement, control, and communications solutions, serving water utilities, municipalities, and commercial and industrial customers worldwide.
Today's decision of raising dividend payout comes after the company's announcement in May, when it said that it's exploring options, including a potential sale of its business.
The Wall Street Journal was previously reported that the Milwaukee-based company was in the early stages of a transaction which may draw interest from a number of other industrial companies, citing people familiar with the matter. (Source: "Badger Meter Explores a Sale, With Auction Process in Early Stages," The Wall Street Journal, May 4, 2016).
Based on today's price, the company's market capitalization was over a billion dollars.
The board approved a 15% jump in the quarterly cash dividend payout to $0.23 per share from $0.20, based on pre-split shares. The cash dividend is payable September 15, 2016 to shareholders of record at the close of business on August 31, 2016.
"The strategic review also confirmed that with our strong cash flow and solid balance sheet, we have the ability to pursue acquisition opportunities, while also returning capital to shareholders through increased dividend payments," said Meeusen. (Source: Ibid.)
Shares of Badger Meter declined more than two percent today, trading at $69.57. They are up about 14% in the past year.
Badger Meter said last month that its diluted earnings per share rose 18% in the second quarter to $0.65 from diluted earnings per share of $0.55 in the same period a year ago. Net sales surged to a record $103.82 million from just under $99 million a year ago. (Source: "Badger Meter Reports Record Second Quarter Results," Badger Meter, July 20, 2016.)