AXP Stock: Will the Rally Continue for American Express Company?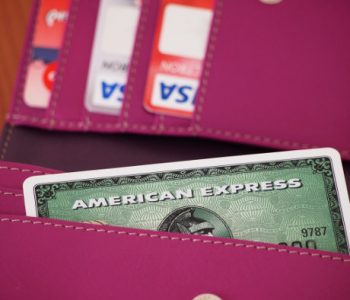 2017 Could Be Huge for American Express Stock
Lately, momentum seemed to be going strong for American Express Company (NYSE:AXP) stock. In just the last three months, it climbed a solid 26.5%. But if you look a bit further back, you'd see that AXP stock hasn't really been a hot commodity. Despite its recent surge, American Express stock is still down nearly 10% percent in the past two years.
In 2017, however, the credit card company could be making a strong comeback. The reason is simple: the economy is booming.
All major economic indicators have been posting cheerful results. Whether you are looking at auto sales data, jobs reports, or manufacturing indices, things are great. While economic indicators have their limitations, they do help in shaping the expectations of consumers and businesses. The surprise victory of Donald Trump in the U.S. Presidential election only added fuel to the fire.
When people expect the economy to do better in the future, they expect their income to increase as well. And when consumers have higher expected future income, they might want to spend more today. It's a widely accepted concept called "consumption smoothing."
What does this mean for AXP stock? Well, American Express is a credit card company. When people make purchases using American Express cards and don't pay their bills in full every month, the company earns interest. The more consumers buy, the more money it makes. At the same time, the company also charges merchant fees to businesses. So when consumption spending goes up—a phenomenon already happening in the U.S. economy—American Express stands to make more money.
And if you are wondering whether challengers would enter this lucrative business, don't worry. The credit card industry is essentially an oligopoly due to its high barriers to entry, which is why the market is shared by only four players: American Express, Visa Inc (NYSE:V), Mastercard Inc (NYSE:MA), and Discover Financial Services (NYSE:DFS).
Of course, it's not just going be all sunshine and rainbows for AXP stock. One of the biggest challenges facing the financial services company is the breakup from Costco Wholesale Corporation (NASDAQ:COST) after 16 years of cooperation. This has resulted in a drop in American Express's top and bottom lines, because Costco was an important co-branding partner. In 2015, approximately eight percent of American Express' global purchase volume came from the partnership. (Source: "American Express has a plan to win back Costco customers," Business Insider, June 14, 2016.)
American Express Stock Earnings Preview
One thing that AXP stock investors will be paying attention to is its fourth-quarter earnings report, which is expected to be released after the closing bell today. Here's what analysts are expecting.
Stats on AXP Stock
| | |
| --- | --- |
| Analyst EPS Estimate | $0.98 |
| Change From Year-Ago EPS | -20.3% |
| Revenue Estimate | $7.91 billion |
| Change From Year-Ago Revenue | -5.70% |
| Earnings Beats in Past 4 Quarters | 4 |
Source: Yahoo! Finance
As I mentioned, expectations are not that high for American Express Company due to its breakup with Costco. On average, Wall Street analysts expect the credit card company to generate $7.91 billion in revenue, which would represent a 5.70% decline year-over-year. The bottom line is expected to be even worse, as the consensus estimate for earnings per share (EPS) is just $0.98, down more than 20% from the year-ago period. (Source: "American Express Company," Yahoo Finance, last accessed January 18, 2017.)
While Wall Street doesn't seem to be upbeat about AXP stock earnings in the fourth quarter, note that the company does have a solid track record when it comes to beating expectations. In the past four quarters, American Express Company has beaten analysts' EPS estimates every single time.
If the company can deliver another earnings beat today, it could keep the uptrend going in AXP stock.