American Express Company: This Is Why AXP Stock is Going Crazy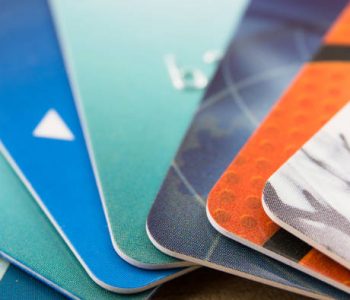 AXP Stock Surges 5.8% After Earnings
Analysts wrote-off American Express Company (NYSE:AXP) stock, but the credit card giant seems to be proving the skeptics wrong.
American Express posted adjusted earnings of $1.24 per share on Wednesday, surpassing Wall Street's expected $0.96 per share. Revenue fell five percent year-over-year to $7.77 billion, but beat analysts' estimate $7.71 billion in revenue. (Source: American Express Reports Third Quarter EPS of $1.20, American Express Investor Relations, October 19, 2016.)
"The underlying performance reflected our broad, diversified business model as well as the relationships we've built over many years with Card Members who value the range of benefits and service that come with membership." Chairman and CEO Kenneth Chenault wrote in the company's press release.
"Strength in our consumer business, growth internationally, the benefits of a larger merchant network and a broader presence among smaller and mid-sized companies offset softness in spending by large corporate card accounts."
Investors were impressed by the report. AXP stock surged in after hours trading following the announcement. Shares traded as high as $64.80 in the extended trading session, with AXP stock up 5.8% from the close on Wednesday.
The report comes following a difficult period for AXP stock. Last year, Costco Wholesale Corporation chose not to renew its partnership with the credit card behemoth, opting for rival Visa Inc instead. The wholesaler also dropped American Express as its exclusive issuer of credit cards, switching to Citigroup Inc. 
Management responded to the setback through new business investments and strategic cost cuts. At its 2016 Investor Day, the company said it would increased its marketing and promotional spending by $200.0-million in 2016. Management also planned to to pare its expenses by $200.0-million to $400.0-million in the upcoming year.
Wednesday's results show those efforts are paying off. Excluding the impact of Costco-related, adjusted revenues actually increased five percent year-over-year. Net card fees rose 10%, reflecting strong performance across the company's premium card portfolios.
Cost cutting efforts are also starting to show up on the bottom line. Consolidated expenses were $5.5 billion, down three percent from $5.7 billion a year ago. Consolidated provisions for credit card losses came in at $504.0-million, down five percent from a year ago. Those numbers suggest the company will be able to lower its cost basis, remaining profitable even as a smaller business.
In response to the strong results, management upped their outlook for 2017. Executives raised their full-year guidance, and now expects adjusted earnings excluding restructuring costs between $5.90 and $6.00 a share. This was up from a projected full-year earnings per share between $5.40 and $5.70 a share previously.
"The year-to-date progress gives us greater confidence to substantially increase our investment spending during the remainder of the year and, at the same time, raise our 2016 earnings guidance."