Automatic Data Processing Inc Is a Dividend Growth Stock You Can Count On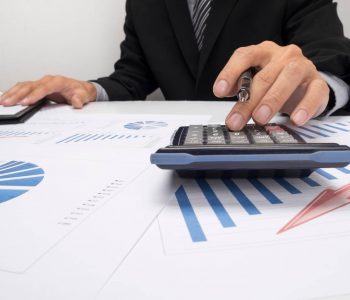 A Top Dividend Growth Stock to Think About
"You only learn who has been swimming naked when the tide goes out."
That's a quote from legendary investor Warren Buffett. He initially wrote it in the shareholder letter for his company Berkshire Hathway Inc. (NYSE:BRK.B) in February 2008. He was referring to how badly the financial institutions performed in the housing market crisis. (Source: "Letter to Shareholders," Berkshire Hathaway Inc., last accessed July 6, 2020.)
Even though Buffett said those words more than a decade ago, they seem well suited for describing the situation in the dividend stock world today. Over the past 10 years, the economy prospered and income investors enjoyed dividend growth from almost every industry. However, with the outbreak of COVID-19, a lot of companies' business deteriorated. Some had to quickly reduce their dividend. Some had to suspend their dividend policies altogether.
So today, I want to talk to you about a company that's not "swimming naked"—Automatic Data Processing Inc (NASDAQ:ADP).
ADP started back in 1949 as Automatic Payrolls, Inc. and has grown to become one of the biggest players in the human capital management (HCM) business.
It offers a wide range of HCM solutions, including human resources, talent, payroll, time, tax, and benefits administration. Today, ADP serves more than 810,000 businesses in 140 countries around the world. Almost 80% of Fortune 500 companies are ADP's clients. (Source: "Corporate Overview," Automatic Data Processing Inc, last accessed July 6, 2020.)
The neat thing about being an established player in the HCM industry is that you tend to get repeat customers. Think about it: when a company has ADP handling its payroll, it has to provide funds ahead of time, alongside sending detailed information about its employees and taxes. That means it would take some time and effort if the company wants to move to a different HCM provider. The potential switching cost means companies tend to stay with their HCM provider year after year. To Automatic Data Processing, that repeat business has resulted in a recurring revenue stream.
In ADP's fiscal-year 2019, which ended June 30, 2019, the company achieved a client revenue retention rate of 90.8%. (Source: "ADP Earnings Call & Webcast Q3 Fiscal 2020," Automatic Data Processing Inc, April 29, 2020.)
Combining an entrenched market position and a recurring business model, Automatic Data Processing is well positioned to pay dividends. The best part is, the dividends from ADP stock have been not only been recurring, but have also been growing.
In fact, the company has raised its per-share payout every year for the last 45 years. (Source: "ADP Increases Cash Dividend; Marks 45th Consecutive Year of Dividend Increases," Automatic Data Processing Inc, November 12, 2019.)
ADP has the financials to back its dividend hikes. In the company's fiscal-year 2019, its adjusted diluted earnings per share grew 20% year-over-year to $5.45. (Source: "ADP Reports Fourth Quarter and Fiscal 2019 Results; Provides Fiscal 2020 Outlook," Automatic Data Processing Inc, July 31, 2019.)
Its dividend payments, on the other hand, totaled $3.16 for the year. As a result, the company had a payout ratio of 58%, leaving a wide margin of safety. (Source: "Dividend History," Automatic Data Processing Inc, last accessed July 6, 2020.)
And even though the COVID-19 outbreak—which later turned into a global pandemic—has led to a serious slowdown in the world economy, I don't think ADP's dividends are in any danger.
You see, according to the company's latest earnings report, Automatic Data Processing's business has remained pretty solid.
In the third quarter of ADP's fiscal-year 2020, which ended March 31, the company generated $4.0 billion of revenue, representing a six percent increase year-over-year. On an organic constant currency basis, revenue growth would also have been six percent. (Source: "ADP Reports Third Quarter Fiscal 2020 Results," Automatic Data Processing Inc, April 29, 2020.)
Excluding special items, ADP earned an adjusted profit of $1.92 per share, up eight percent from the year-ago period. Note that the amount easily covered the company's quarterly dividend payment of $0.91 per share.
While management has issued a new outlook in light of the expected impact from COVID-19, the numbers still look quite encouraging. For full-year fiscal 2020, management is projecting a three percent growth in revenue and a four to seven percent growth in adjusted earnings per share.
In addition, management also seems determined to continue Automatic Data Processing stock's decades-long dividend hike streak.
When asked about the company's dividend in the company's latest earnings conference call, ADP's President and Chief Executive Officer Carlos Rodriguez said, "[W]ithout speaking for the board, I think we have a very long 45 year track record of paying and increasing our dividend. We have a strong balance sheet. We are a capital light business with strong cash generation. Our payout ratio is 55% to 60%, which I think gives us some room to be able to continue even with increases without running into any major capital constraints or restrictions on our investing. So I would feel optimistic that our board would be supportive of continuing the long track record." (Source: "Automatic Data Processing's (ADP) CEO Carlos Rodriguez on Q3 2020 Results – Earnings Call Transcript," Seeking Alpha, April 29, 2020.)
Bottom Line on Automatic Data Processing Inc
Trading at around $150.00 apiece, ADP stock has an annual dividend yield of 2.4%.
Given what the company has been doing, it should have no problem continuing to raise its payout in the years to come.