Automatic Data Processing Inc Is a Recession-Proof Dividend Aristocrat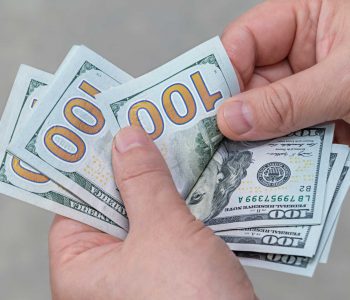 This Company Pays Reliable Dividends
At first glance, Automatic Data Processing Inc (NASDAQ:ADP) doesn't look like the typical recession-proof dividend stock. The company's known for its payroll processing business, so when there's a serious economic downturn and many workers are laid off, you'd expect ADP's business to be severely impacted.
But that's not really the case. In fact, Automatic Data Processing is one of the most resilient dividend-paying companies in the entire stock market. The company has raised its cash payout to shareholders every year for the last 45 years. (Source: "Dividend History," Automatic Data Processing Inc, last accessed November 10, 2020.)
That means ADP stock is an S&P 500 Dividend Aristocrat, which is an elite title reserved for S&P 500 companies with at least 25 consecutive years of annual dividend increases. With a 45-year track record of dividend increases, ADP has qualified for the title nearly twice over.
Considering the ups and downs the economy has gone through over the decades, Automatic Data Processing's dividend growth history is truly impressive.
The company has a large and diverse customer base that provides it with recurring business. ADP serves more than 810,000 clients in 140 countries around the world. It delivers payroll to more than 40 million workers worldwide, including one in six workers in the U.S. (Source: "Corporate Overview," Automatic Data Processing Inc, last accessed November 10, 2020.)
Other than handling payroll, ADP also provides a whole suite of human capital management (HCM) solutions that include human resources, time management, talent, tax, and benefits administration. It was also the first company in the HCM business to move to the cloud, and it now has 87% of its clients on a strategic, cloud-based platform.
The reality is, while the economy has been moving through cycles, most of ADP's clients still need the company to handle their human resources (HR) and payroll. Of course, if a client goes out of business, those services will no longer be needed. But even during this year's pandemic-induced recession—which has been the worst downturn ever for quite a few industries—ADP's business has remained resilient.
In the fourth quarter of the company's fiscal year 2020, which ended June 30, it generated $3.4 billion of revenue, representing a three-percent decline year-over-year and a two-percent decline on an organic constant-currency basis. Meanwhile, ADP's adjusted earnings per share (EPS) stayed flat year-over-year at $1.14. (Source: "ADP Reports Fourth Quarter and Fiscal 2020 Results; Provides Fiscal 2021 Outlook," Automatic Data Processing Inc, July 29, 2020.)
Considering that many businesses were shut down during the June quarter due to government-ordered closures, ADP's numbers weren't bad at all.
Moreover, in the company's fiscal year 2020, its biggest segment—Employer Services—had a client revenue retention rate of 90.5%. That demonstrated the resiliency and the recurring nature of ADP's business.
In late October, the company released its financial results for the first quarter of its fiscal year 2021, which ended September 30, 2020. The report showed that, for the quarter, ADP's revenue was down just one percent year-over-year, at $3.5 billion. At the bottom line, the company earned an adjusted profit of $1.41 per share, which actually marked a five-percent improvement from the year-ago period. (Source: "ADP Reports First Quarter Fiscal 2021 Results," Automatic Data Processing Inc, October 28, 2020.)
The numbers also turned out to be much better than Wall Street's expectations. On average, analysts were projecting earnings of $0.96 per share on $3.3 billion of revenue.
Considering that ADP declared a dividend of $0.91 per share for the quarter, it had no problem covering its payout.
Admittedly, uncertainty remains a theme for many businesses, but Automatic Data Processing's management has raised their outlook.
In the company's latest earnings conference call, Kathleen Winters, chief financial officer, said, "We do expect to continue to face a number of headwinds over the course of fiscal 2021, as the global economy continues to recover from the effects of the COVID-19 pandemic. But with our strong first quarter, we now see the potential for a better full year outcome compared to our outlook three months ago and our updated guidance reflects this view." (Source: "Automatic Data Processing's (ADP) CEO Carlos Rodriguez on Q1 2021 Results – Earnings Call Transcript," Seeking Alpha, October 28, 2020.)
Management expects the company's full-year fiscal 2021 revenue to be in the range of down one percent and up one percent, compared to fiscal 2020. They project that adjusted EPS will decline by three to seven percent. Previously, management expected ADP's revenue to decline by one to four percent and its adjusted EPS to decline by 13% to 18% in the full fiscal year.
Bottom Line on Automatic Data Processing Inc.
Given the potential headwinds ahead, I don't expect Automatic Data Processing to churn out fast growth rates in the near future. But with a resilient business, ADP stock should be able to continue dishing out reliable dividends to shareholders.