Automatic Data Processing Inc: 46 Years of Dividend Increases & Still Going Strong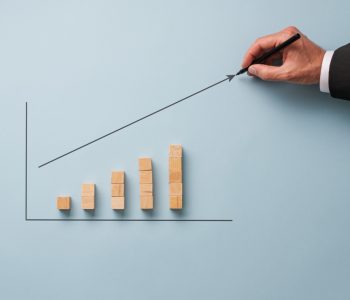 A Dividend Growth Stock You Likely Haven't Considered
With so much hype around soaring tech stocks, Automatic Data Processing Inc (NASDAQ:ADP) is not a name that gets mentioned often in the financial media. In fact, it doesn't even get as much attention as the "boring" consumer staples stocks, because the latter are known to be recession-proof and have actually been hot commodities during the COVID-19 pandemic.
Still, if you're an income investor and don't know about ADP stock, now would be a good time to give it a serious look. Automatic Data Processing recently boosted its payout to shareholders, which is quite an impressive feat, given what's been going on in the world over the past year.
On November 11, 2020, the company's board of directors declared a quarterly cash dividend of $0.93 per share, which marked a 2.2% increase from Automatic Data Processing stock's previous quarterly payout. The increased dividend was paid on January 1, 2021 to shareholders of record as of December 11, 2020. (Source: "ADP Increases Cash Dividend; Marks 46th Consecutive Year of Dividend Increases," Automatic Data Processing Inc, November 11, 2020.)
Note that the announcement marked the company's 46th consecutive annual dividend hike.
What's more impressive is that Automatic Data Processing comes from an industry that's not exactly known to be recession-proof: payroll processing. When the economy is in the doldrums and companies are laying off workers—like what was happening last April—you'd expect Automatic Data Processing's business to be seriously impacted.
But that was not the case. In the fourth quarter of the company's fiscal year 2020, which ended June 30, 2020, its revenue totaled $3.4 billion. The amount represented a three-percent decline year-over-year and a two-percent decline on an organic constant-currency basis. (Source: "ADP Reports Fourth Quarter and Fiscal 2020 Results; Provides Fiscal 2021 Outlook," Automatic Data Processing Inc, July 29, 2020.)
The company's fourth-quarter adjusted earnings came in at $1.14 per diluted share, which was unchanged from what it earned in the year-ago period.
On their own, these numbers are nothing to brag about. But keep in mind that they were achieved in an extremely challenging operating environment. To put things in perspective, S&P 500 companies reported a blended year-over-year revenue decline of 9.8% and a blended year-over-year earnings decline of 33.8% in the second quarter of 2020. (Source: "Earnings Insight," FactSet Research Systems Inc, August 7, 2020.)
Don't forget, Automatic Data Processing paid a cash dividend of $0.91 per share for the June quarter, so its adjusted earnings per share were more than enough to cover the payout.
The reality was that, even though payroll processing may not seem like the most resilient business, established players in the industry tend to get repeat customers.
Companies have to provide funds ahead of time, as well as detailed information about their employees and taxes when they ask Automatic Data Processing to handle their payroll. The time and effort it would take to switch service providers means most companies stay with the same payroll processor year after year.
And Automatic Data Processing happens to be one of biggest players in the business.
Other than handling payroll, the company provides a whole suite of human capital management solutions, such as the administration of human resources, talent, time, taxes, and benefits. It serves more than 860,000 clients in 140 countries around the world. Notably, about 75% of Fortune 500 companies are its clients. (Source: "Corporate Overview," Automatic Data Processing Inc, last accessed January 18, 2021.)
Automatic Data Processing, which delivers payroll to nearly 37 million workers worldwide, has been running a recurring business through thick and thin. To give you an idea, in the company's fiscal year 2020, the client revenue retention rate of Automatic Data Processing's biggest segment, Employer Services, was an impressive 90.5%.
The best part is, as the economy has been reopening and businesses have been recovering, Automatic Data Processing's financials have been improving. In the first quarter of the company's fiscal year 2021, which ended September 30, 2020, its revenue rose sequentially to $3.5 billion. Moreover, the year-over-year revenue decline narrowed to just one percent. (Source: "ADP Reports First Quarter Fiscal 2021 Results," Automatic Data Processing Inc, October 28, 2020.)
Furthermore, Automatic Data Processing generated adjusted earnings of $1.41 per share in the September quarter, which actually marked a five-percent increase from the $1.34 per share it earned in the year-ago period.
And once again, the adjusted profit easily covered the company's quarterly dividend payment.
I should point out that, right now, ADP stock is not exactly a growth stock. For full-year fiscal 2021, management expects the company's revenue to be largely in line with fiscal 2020, while they expect adjusted earnings per share to decline by three to seven percent.
Bottom Line on Automatic Data Processing Inc
If you're looking for growth, Automatic Data Processing stock may not be for you, but as the economy further improves, the company's outlook should get brighter. With a dividend stream that has been rising for decades—and a safe payout ratio—Automatic Data Processing Inc's management will likely want to continue that track record.
Trading around $163.00 apiece, ADP stock offers an annual dividend yield of 2.3%.