Automatic Data Processing Is a Future Dividend King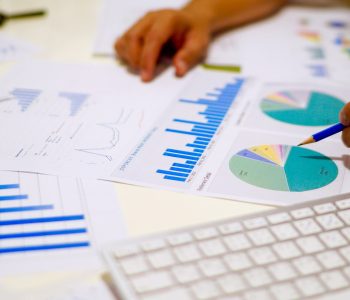 ADP Stock Deserves Income Investors' Attention
In the world of dividend stocks, there is an elite group called the Dividend Kings. By definition, a Dividend King is a company that has raised its dividend every year for at least 50 consecutive years. It's a very tough requirement, as many popular stocks today didn't even exist 50 years ago. In fact, among the thousands of companies trading on U.S. stock exchanges, there are only 30 Dividend Kings at the time of this writing.
In today's column I want to talk to you about a stock that's not a Dividend King yet, but is getting closer to joining the club: Automatic Data Processing (NASDAQ:ADP).
Headquartered in Roseland, New Jersey, ADP is in the human capital management (HCM) business. It offers a wide range of services, including human resources (HR), talent, time management, benefits, and payroll. The company is also a leader in outsourcing services, analytics, and compliance.
Trading on the Nasdaq under the symbol "ADP," Automatic Data Processing may not be as well known as other blue-chip stocks. But the company is actually one of the biggest players in the HCM business.
According to its latest investor presentation, ADP serves more than 810,000 clients in 140 countries around the world. It delivers payroll for 26 million (one in six) workers in the U.S. and another 15 million workers internationally. The company has also partnered with more than 7,100 tax agencies across all levels of government throughout America. (Source: "ADP Investor Presentation," Automatic Data Processing, last accessed March 13, 2020.)
The neat thing about the HCM business is that it tends to be recurring. For instance, if a company decides to have ADP handle its payroll and HR, chances are it's not going to use ADP for just one year. If things go well, the company will likely keep paying ADP to do the job. As a result, ADP can run a recurring business.
In its most recent fiscal year, Automatic Data Processing achieved a client revenue retention rate of 90.8%.
With its recurring business, the company can pay a reliable dividend. The best part is, the payout from ADP stock has been consistently on the rise.
Consider this: in 2014, ADP declared four quarterly dividends totaling $1.75 per share. In 2019, the company declared total dividends of $3.28 per share. That's a payout increase of 87.4% in just five years. (Source: "Dividend History," Automatic Data Processing, last accessed March 13, 2020.)
Looking further back, you'll see that ADP has raised its dividend every year for the past 45 years.If the company can keep that streak alive, in five years' time, it will become a Dividend King.
Automatic Data Processing Runs a Growing Business
Of course, for a company to raise its dividends continuously, it needs a growing business. The good news is, that's exactly what ADP has.
The company last reported earnings on January 29. The report showed that, in the second quarter of the company's fiscal-year 2020 (ended December 31, 2019), it generated $3.7 billion of revenue. That was a five percent increase year-over-year. (Source: "ADP Reports Second Quarter Fiscal 2020 Results," Automatic Data Processing, January 29, 2020.)
On an organic constant-currency basis, which excludes the impact of acquisitions, dispositions, and foreign currency translation, ADP's revenue growth was six percent.
There was top-line growth across different segments. During the quarter, ADP's "Employer Services" revenue increased four percent year-over-year, "PEO services" revenue surged nine percent, and "Interest on Funds Held for Clients" grew seven percent.
The bottom-line number turned out to be even better. For the reporting quarter, Automatic Data Processing's adjusted earnings came in at $1.52 per share, marking a 13% improvement from a year earlier.
Note that, during the second quarter of ADP's fiscal-year 2020, the company declared a quarterly cash dividend of $0.91 per share. As a result, it had an adjusted earnings payout ratio of almost 59.9%.
For those wondering whether this dividend growth stock can afford all the payout increases, a less-than-60% payout ratio should be reassuring.
And that's not all. For full-year fiscal 2020, Automatic Data Processing's management is projecting six percent revenue growth and adjusted earnings per share growth of 12% to 14%.
Bottom Line on Automatic Data Processing
At its current share price, ADP stock offers an annual dividend yield of 2.8%.
Sure, there are plenty of higher yielding stocks on the market. But because Automatic Data Processing is well positioned to keep delivering sizable dividend increases, investors of this future Dividend King will likely be rewarded in the long run.