Automatic Data Processing: Delivering Reassurance to Dividend Investors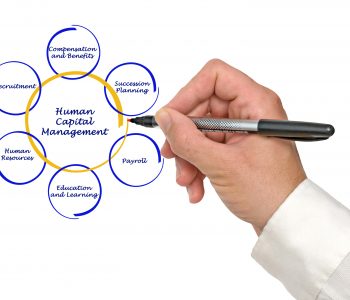 iStock.com/vaeenma
This Is a Top Dividend Stock
There's a lot to pay attention to in the financial markets right now. The U.S. Federal Reserve has cut its benchmark interest rates three times in a row. The S&P 500 index has just hit a record high. And earnings season is in full swing.
For income investors, though, it's a good time to check whether their portfolio companies made enough money to cover their payouts. Ultimately, while everyone enjoys soaring share prices, income investors also want to earn a reliable dividend stream from stocks.
On that front, Automatic Data Processing (NASDAQ:ADP) has delivered some reassuring news.
For those not in the know, Automatic Data Processing is a global provider of human capital management (HCM) solutions. The company offers a wide range of services, including HR, payroll, talent, time, tax, and benefits administration. At the same time, ADP is a leader in business outsourcing services, analytics, and compliance.
Automatic Data Processing runs a well-established business. The company serves more than 810,000 clients in 140 countries around the world. It is responsible for delivering payroll for 26 million employees in the United States and another 15 million workers internationally. (Source: "ADP Investor Presentation Summer 2019," Automatic Data Processing, last accessed November 4, 2019.)
ADP has partnered with more than 7,100 tax agencies across all levels of government in the United States. In its most recent fiscal year, the company moved $2.1 trillion in U.S. payroll and taxes.
Due to its entrenched position in the HCM business, Automatic Data Processing can return cash to investors on a regular basis. Right now, the company has a quarterly dividend rate of $0.79 per share, giving ADP stock an annual yield of 1.9%. (Source: "Dividend History," Automatic Data Processing, last accessed November 4, 2019.)
The yield itself may not seem like much, but what makes ADP stand out is how the payout has evolved over the years. As it turns out, Automatic Data Processing has raised its quarterly dividend rate every year for 44 consecutive years, which makes it a Dividend Aristocrat—a prestigious title awarded to companies with at least 25 years of annual dividend increases.
With Dividend Aristocrats, investors know that these are companies that are willing to return cash to shareholders. And if these companies can keep growing their business, their management will likely continue their dividend hike streak.
Automatic Data Processing Is Well Positioned for More Dividend Increases
Automatic Data Processing reported at the end of October. The report showed that, in the first quarter of the company's fiscal-year 2020, which ended September 30, 2019, the company's revenue grew six percent year-over-year to $3.5 billion. (Source: "ADP Reports First Quarter Fiscal 2020 Results," Automatic Data Processing, October 30, 2019.)
Notably, ADP's revenue increased in all three of its main segments: "Employer Services" revenue grew four percent, "PEO Services" revenue rose eight percent, and "Interest on Funds Held for Clients" went up 13%.
Excluding special items, ADP's adjusted earnings came in at $1.34 per share, marking a 12% increase from the $1.20 per share earned in the year-ago period.
The bottom-line number also beat Wall Street's expectation. The consensus estimate was for ADP to earn $1.33 per share for the quarter. Looking back, we see that, in the past 12 months, the company has beaten Wall Street's earnings-per-share estimates in all four quarters. (Source: "Automatic Data Processing, Inc. (ADP)," Yahoo! Finance, last accessed November 4, 2019.)
Most importantly, Automatic Data Processing's adjusted earnings of $1.34 per share easily covered its quarterly dividend payment of $0.79 per share.
And things are about to get even better. For full-year fiscal 2020, management expects ADP's revenue to grow by six to seven percent and its adjusted earnings per share to improve by 12% to 14%.
All things considered, Automatic Data Processing should have no problem continuing to raise its dividends.