Automatic Data Processing Declares Cash Payment to Shareholders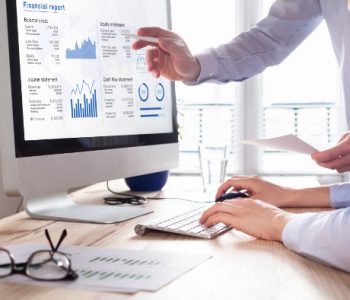 iStock.com/NicoElNino
ADP Stock: 43 Years of Dividend Increases
Automatic Data Processing (NASDAQ:ADP) may not sound like a familiar name to most people, but the company offers one of the most solid income streams in the stock market.
On Tuesday, January 16, Automatic Data Processing announced that its board of directors had declared a regular quarterly cash dividend of $0.63 per share. The dividend will be paid on April 1, 2018 to shareholders of record as of March 9. (Source: "ADP Declares Regular Quarterly Dividend," Automatic Data Processing, January 16, 2018.)
Note that the amount represented a 10.5% increase from a payout of $0.57 per share declared for the year-ago period.
To long-term investors in Automatic Data Processing, this shouldn't come as a surprise. ADP stock has one of the best track records when it comes to dividend growth. The company has raised its per-share payout every year for the past 43 years. (Source: "Dividend History," Automatic Data Processing, last accessed January 16, 2018.)
Also Read:
This Ignored Dividend Stock Has Increased Payments 986%
The reason behind this impressive track record is Automatic Data Processing's rock-solid business. ADP is one of the largest human capital management companies in the world. It offers a wide range of services, including HR, payroll, talent, tax, and benefits administration.
ADP delivers payroll for 26 million (or one in six) U.S. workers and another 14 million international workers. 80% of Fortune 100 companies use at least one of ADP's services. (Source: "ADP: Driving Superior Results Through Market Leadership and Continuous Innovation," Automatic Data Processing, last accessed January 16, 2018.)
With an established market position in a recurring business, ADP is well-positioned to continue its track record as a top dividend growth stock.