August Flash PMI Signals Slower Expansion in U.S. Manufacturing Sector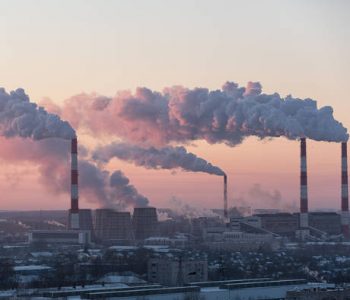 Markit Flash PMI at 52.1 in August, Down from 9-Month High in July
July was a solid month for the U.S. manufacturing sector. An advance estimate from IHS Markit suggests that expansion continued in August, albeit at a slower pace.
On Tuesday, August 23, IHS Markit reported that the seasonally adjusted Markit Flash U.S. Manufacturing Purchasing Managers' Index (PMI) registered a reading of 52.1 in August. (Source: "Output Rises Solidly But Firms Signal Softer Expansion in New Work," IHS Markit, August 23, 2016.)
August's flash PMI reading was lower than July's nine-month high of 52.9. It also missed economists' expectation of 53.1.
Note that the flash estimate is based on around 85% to 90% of total PMI survey responses each month. The index is based on five individual indices, including new orders, output, employment, suppliers' delivery times, and stocks of items purchased. A reading of above 50 indicates an expansion, while below 50 indicates a contraction.
Therefore, although August's flash PMI was lower than July's number, the above-50 reading still signals an expansion of the U.S. manufacturing sector. Moreover, Markit PMI has been indicating improving business conditions in each month since October 2009.
In August, manufacturers continued to indicate increased output. Moreover, the rate of manufacturing output expansion increased slightly from July to a nine-month high.
On the new orders side, the story is mixed. Export sales increased at the fastest pace in 23 months; however, data suggested that domestic demand was subdued. As a result, growth in total new orders was at a slower pace.
In August, manufacturing employment expanded, but showed the slowest growth in four months; purchasing activity grew further, while average cost burdens rose slightly; and prices charged for manufactured goods in the U.S. stayed flat.
"The August drop in the PMI is a disappointment but less worrying when looked at in the context of July's better than expected reading," said Chris Williamson, chief business economist at IHS Markit in a statement on Tuesday. "Taking the July and August readings together suggests that manufacturing is enjoying its best growth so far this year in the third quarter, and should help drive stronger GDP growth." (Source: Ibid.)