Disney Stock: Why Walt Disney Co. Could Raise Its Dividends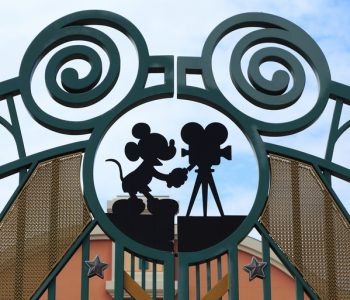 The Walt Disney Company (NYSE:DIS) stock's 1.5% dividend yield does not make it stand out. Even in the slow growth environment we have today, there are plenty of companies with higher dividend yield than Disney stock. However, if you take into account the company's potential in raising its payout, you'd see that Disney stock deserves the attention of dividend investors.
Disney Stock Dividend Payout Ratio
First, let's take a look at how much in dividends Disney stock investors are getting right now.
In June, the company declared a semi-annual cash dividend of $0.71 per share; the dividend corresponds to the first six months of the company's fiscal 2016. Earnings per share were $1.63 and $1.36 per share for the first and the second fiscal quarter, respectively. With half year earnings totaling $2.99 per share and a semi-annual dividend rate of $0.71, Disney stock has a dividend payout ratio of just 23.7%.
Of course, the company may have better things to do than paying out its earnings as dividends. Disney is also investing for future growth and improving its balance sheet.
Disney stock currently has an annual dividend yield of 1.5%. If the company decides to raise its payout ratio from the measly 23.7%, holding everything else constant, the yield could be much more attractive.
Growing Business
A higher payout ratio is one way for DIS stock investors to enjoy more dividends. But growing earnings can do the same trick too, even when the payout ratio stays constant.
Based on Disney stock's lackluster performance in recent months, you might think that business hasn't been that great. Year-to-date, DIS stock is down 9.7%.
However, business was actually pretty solid. In the company's third fiscal quarter, which ended July 2, revenue grew nine percent year-over-year to $14.3 billion. Earnings came in at $1.62 per share, a 12% increase from the $1.45 per share earned in the year-ago period. (Source: "The Walt Disney Company Reports Third Quarter and Nine Months Earnings for Fiscal 2016," The Walt Disney Company, August 9, 2016.)
In particular, revenue from Studio Entertainment surged 40% year-over-year. Media Networks revenue increased two percent, while Parks and Resorts revenue was up six percent.
One thing to note is Disney's ESPN segment, which many bears were criticizing. For the quarter, growth at ESPN helped drive up the Cable Networks segment's operating income by one percent. The increase at ESPN was due to affiliate and advertising revenue growth, partially offset by higher programming costs.
Future Catalysts for Disney Stock
So, Disney stock's dividends are solid and current business seems to be doing great. But in order for the growth in financials to continue, the company needs to find future catalysts. But the good news is that Disney has already found a few.
Studio Entertainment was a highlight in the previous fiscal quarter, and it shouldn't really come as a surprise, because Disney was behind four of the five highest-grossing movies in 2016. (Source: "2016 Worldwide Grosses," Box Office Mojo, last accessed August 26, 2016.)
Going forward, Disney has some exciting theatrical releases in the pipeline. Doctor Strange will be released this November, while the highly anticipated Rogue One: A Star Wars Story will come to the big screen on December 16. The company has also prepared many potential box office hits for 2017, including Beauty and the Beast, Guardians of the Galaxy Vol. 2, and Star Wars: Episode VIII.
At the same time, investors of Disney stock can also expect growth in the Parks and Resorts segment. The company opened Shanghai Disney Resort, its first theme park in mainland China, in June. At the same time, Disneyland in California and Walt Disney World in Florida are about to get Star Wars-themed park expansions.
Parks and Resorts is the second-largest segment at Disney in terms of both revenue and operating income. Growth in the segment would have a sizable impact on the company's top and bottom lines.
The Bottom Line on DIS Stock
In a word, Disney stock has a lot going for it. And at today's price, it has reasonable price to earnings multiple of 17.11x. If you use the expected earnings for the next fiscal year, you'd see that its forward price-to earnings ratio is as low as 15.63x.
Disney's dividends might not look that impressive right now, but the company sure has the means to increase its payout in the future.