Vista Outdoor Inc Announced New Share Repurchase Program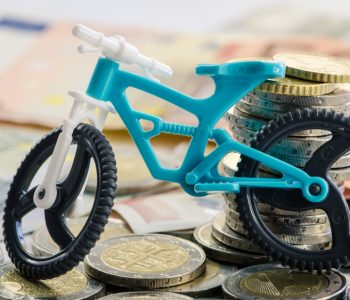 Board Authorizes Stock Buybacks Up to $100 Million
On Thursday, Vista Outdoor Inc. (NYSE:VSTO) announced that it had received approved for a new stock buyback program. Under the program, Vista Outdoor would be able to repurchase up to $100 million worth of its own shares. (Source: "Vista Outdoor Board of Directors Approves $100 Million Share Repurchase Program," Vista Outdoor Inc., August 25, 2016.)
Vista Outdoor is a designer, manufacturer, and marketer of outdoor sports and recreation products. It serves a wide range of customers, from golfers and skiers to hunters and recreational shooters to law enforcement and military professionals. Vista Outdoor's products include firearms, sporting ammunition, outdoors products, sports optics, footwear, and cycling accessories.
The timing and amount of shares to be repurchased under the program will be determined by Vista Outdoor's management at a later date. The program will expire at the end of the company's fiscal year 2018.
"We recently completed our previously approved $200 million share repurchase program, and we are committed to creating long-term value for our shareholders by repurchasing shares as part of a balanced capital deployment strategy," said Vista Outdoor's chairman and chief executive officer, Mark DeYoung, in a statement on Thursday. (Source: Ibid.)
The announcement of the new stock buyback program is the latest sign of strength for Vista Outdoor. In the first quarter of its fiscal 2017, which ended on July 3, the company grew its revenue 23% year-over-year to $630 million. Gross profit came in at $171 million, also up 23% from the year-ago period. (Source: "Vista Outdoor Announces FY17 First Quarter Operating Results," Vista Outdoor Inc., August 11, 2016.)
Note that the company completed the acquisition of BRG Sports Inc.'s Action Sports division in the quarter. The transaction boosted both sales and gross profit for the quarter.
Going forward, Vista Outdoor expects sales to be in the range of $2.72 billion to $2.78 billion for the full fiscal year. Adjusted earnings per share (EPS) is expected to come in between $2.65 and $2.85.
Vista Outdoor shares were up 0.85% to $39.19 on Thursday.