U.S. Weekly Jobless Claims Decline to 261,000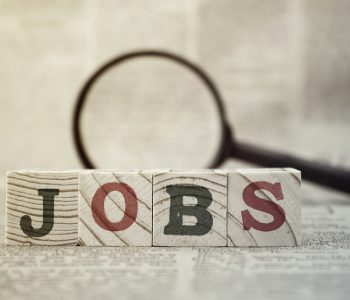 Claims Below 300,000 for 77 Consecutive Weeks
Recent economic indicators have been pointing to a strengthening labor market in the U.S., and the latest one does not disappoint.
Thursday saw the U.S. Department of Labor release its weekly report on unemployment insurance claims. The report suggested that in the week ended August 20, the advance figure for seasonally adjusted initial claims was 261,000. (Source: "Unemployment Insurance Weekly Claims," U.S. Department of Labor, August 25, 2016.)
The number represented a decrease of 1,000 from the previous week's level, which was unrevised at 262,000. The initial claims number was also below economists' expectation of 265,000.
The overall trend in jobless claims indicates improving conditions in the labor market, with the average of new jobless claims over the past four weeks dropping by 1,250 to 264,000.
Note that weekly unemployment claims in the U.S. have been below 300,000 for 77 consecutive weeks—the longest such streak since 1970. Weekly new claims of below 300,000 are usually considered an indication of a healthy labor market.
The Labor Department said that there were no special factors affecting initial claims in the reporting week.
"The ongoing decline in initial and continuing claims indicates substantial underlying strength in labor markets," wrote Barclays analyst Rob Martin in a note to clients. "Workers are not losing their jobs in large numbers, while … those workers who do get laid off are likely finding employment." (Source: "U.S. Jobless Claims Fall Further," The Wall Street Journal, August 25, 2016.)
Earlier this month, the Bureau of Labor Statistics reported that the U.S. economy added 255,000 jobs in July. The number was a nice surprise, as economists were expecting 180,000 job additions. The report also upwardly revised June's change from +287,000 to +292,000. Meanwhile, the unemployment rate held steady at 4.9%. (Source: "The Employment Situation — July 2016," Bureau of Labor Statistics, August 5, 2016.)
The jobs report for August is scheduled to be released on Friday, September 2. With new jobless claims being at record lows in recent weeks, August could be another month of impressive growth for the U.S. labor market.