Fed's George: It's Time to Gradually Raise Interest Rates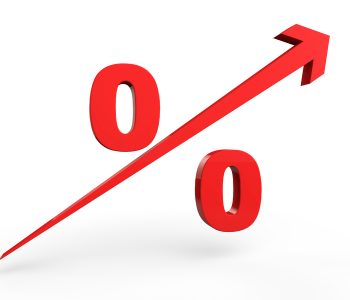 "It Is Time to Move That Rate"
The U.S. Federal Reserve is holding its annual Economic Symposium at Jackson Hole, Wyoming this week, and one voting member on the Federal Open Market Committee (FOMC) just said that it's time to raise interest rates.
In an interview with CNBC on Thursday, Kansas City Federal Reserve President Esther George said, "I do think it is time to move that rate. It doesn't mean I favor high rates. It doesn't mean I think it needs to happen rapidly." (Source: "Fed's Esther George: Interest rates should go higher, but gradually," CNBC, August 25, 2016.)
Last December, the Fed raised its benchmark interest rate for the first time since the financial crisis. George explained that the Fed has not raised rates so far this year because of some recent economic data.
In particular, at the FOMC's last meeting in June, there were concerns about the disappointing jobs report for the month of May and the uncertainty from the Brexit vote result.
"But under conditions when we're seeing employment move [higher with] low and stable inflation, I think it's fair to say we could remove some of that accommodation," she said.
Second-quarter gross domestic product (GDP) data was below economists' expectations, but George believes that in the second half of 2016, U.S. real GDP could grow by three percent. She said that a stronger second half could bring full-year GDP growth to two percent.
Recent jobs reports have also been encouraging. In July, the U.S. economy added 255,000 jobs, significantly more than economists' expectation of 180,000 job gains. (Source: "Employment Situation Summary," Bureau of Labor Statistics, August 5, 2016.)
"We're beginning to see wage growth in a way that suggests that the consumer is going to be in a good position to spend," George said.
George is not the only regional Fed President having a hawkish stance on monetary policy. Also on Thursday, Dallas Fed President Robert Kaplan said that he believes, "the case for removing accommodation is strengthening." (Source: "Fed's Kaplan: Case strengthening for rate hike soon," CNBC, August 25, 2016.)