Analyst Raises Price Target on Host Hotels and Resorts Inc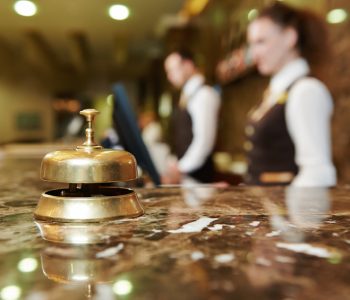 15% Potential Upside in This Hotel REIT
Host Hotels and Resorts, Inc. (NYSE:HST) stock has climbed quite a bit in recent months. In fact, one analyst is saying that investors of this lodging real estate investment trust (REIT) are about to be further rewarded.
In a note to investors on Wednesday, Argus Research analyst Jacob Kilstein raised his price target on Host Hotels and Resorts from $19.00 to $21.00. He currently has a "buy" rating on the company. (Source: "Host Hotels May Accommodate Investors with Luxurious Earnings, Dividend Increases," Benzinga, August 24, 2016.)
Kilstein said that higher earnings, combined with stock buybacks and dividend hikes, could benefit HST stock in the next few quarters.
Host Hotels and Resorts is one of the largest owners of luxury hotels. The real estate investment trust owns 89 properties in the U.S. and nine properties internationally, with a total of 54,500 rooms. The company also has non-controlling interests in six joint ventures.
Based on the company's stock price today, the analyst's price target represents a 15% potential upside. Note that Host Hotels' stock is already on an upward trend, having gained more than 19% in the past three months.
The hotel REIT is also a solid dividend payer, currently possessing an annual dividend yield of 4.38%.
Kilstein noted Host Hotels' impressive financials in the most recent quarter. Driven by gains on the sale of non-core assets and operating profit growth, the company's net income increased $137 million for the quarter and $222 million year-to-date. (Source: "Host Hotels & Resorts, Inc. Reports Results For The Second Quarter 2016," Host Hotels and Resorts, Inc., July 29, 2016.)
Adjusted funds from operations (FFO) came in at $0.49 per share, up seven percent from the year-ago period. Kilstein said that, "the higher FFO reflected operational improvement, lower interest expense, and the impact of share repurchases."
Returns are about to get even better for income investors, the analyst added. The company plans to sell less than $1.0 billion of property assets this year. Kilstein noted that the proceeds would be used to issue a special dividend, buy back shares, and reduce debt.