Simpson Manufacturing Co, Inc. Announces New Stock Buyback Program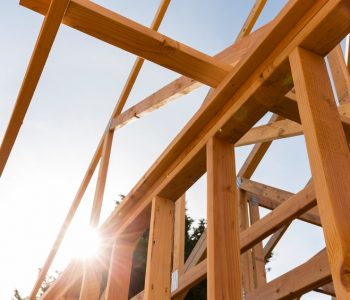 Materials Compnay Outlines New Capital Allocation Strategy
Construction materials companies might not sound that exciting, but when one of them is combining dividends with aggressive buybacks, it deserves the attention of income investors.
On Wednesday, Simpson Manufacturing Co., Inc. (NYSE:SSD) announced that the company will be going ahead with a $125-million share repurchase program. The new program, which expires on December 31, 2017, replaces the existing $50.0-million stock buyback authorization, which was scheduled to expire on December 31, 2016. (Source: "Simpson Manufacturing Co Inc Announces Capital Allocation Strategy Update," Simpson Manufacturing Co., Inc., August 24, 2016.)
Simpson Manufacturing designs, engineers, and manufactures wood construction products. Its offerings include wood connector, truss plates, fasteners, pre-fabricated wood and steel shear walls, and anchoring systems. The company was founded in 1956 and is headquartered in Pleasanton, California.
The announcement of the new stock repurchase program is part of an update to the company's capital allocation strategy. Simpson Manufacturing said that it now aims to return 50% of cash flows from operations through dividends and stock buybacks.
At the same time, the board of directors has authorized the company to execute one or more accelerated share repurchase programs (ASR programs) at any time before the end of 2017. Simpson Manufacturing currently expects to execute a $50.0-million ASR program by the end of this year.
So far into 2016, the company has repurchased approximately $3.5 million worth of its own shares. It also pays quarterly dividends with an annual yield of 1.66%.
The increase in buybacks is the latest sign of strength for the construction materials company. According to the second-quarter results posted last month, the quarter saw the company's net sales rise six percent year-over-year to $230 million. Moreover, net sales improved in both the North America and Europe segments. (Source: "Simpson Manufacturing Co., Inc. Announces Second Quarter Results," Simpson Manufacturing Co., Inc., July 28, 2016.)
In North America, gross profit margin expanded from 47% to 50%, mainly due to lower material and labor costs. In Europe, gross profit margin increased from 39% to 41%.
As a result of higher net sales and wider margins, Simpson Manufacturing's gross profit increased 13.4% year-over-year to $111.5 million.