Qantas Airways Limited Resumes Dividend, Announces Buyback Program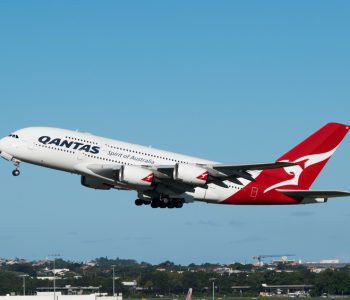 Also Announces a $336 Million Share Repurchase Program
After more than seven years of dividend drought, this airline company finally started returning value to income investors.
On Wednesday, Qantas Airways Limited's (ASX:QAN) board of directors declared a fully franked final dividend of $0.07 per share, which totals $134.0 million. The dividend will be payable on October 12 to shareholders of record as of September 8. (Source: "Qantas Group Full Year Result 2016," Qantas Airways Limited, August 24, 2016.)
Qantas is the flag carrier airline of Australia. It is also the country's largest airline by fleet size, international flights, and international destinations. In recent years, however, business hasn't been that great, so the company suspended its dividend payout in 2009.
However, things have started to improve under the command of Qantas' chief executive officer, Alan Joyce. In an effort to turn around this airline giant, Joyce has cut thousands of jobs, deferred aircraft orders, and canceled unprofitable routes.
The efforts paid off. Along with the dividend announcement, Qantas also reported financial results for the 12 months ended June 30, 2016. For the period, the company generated record underlying profit before taxes of $1.63 billion, which represents a 57% increase year-over-year. The company also reported record statutory profit before taxes of $1.42 billion, up 80% year-over-year.
The company is firing on all cylinders. Qantas Domestic, Qantas International, Jetstar Group, and Qantas Loyalty all reported record results; operating cash flow improved 38% year-over-year to $2.8 billion; and earnings per share (EPS) came in at $0.49, nearly double the $0.25 per share earned in the prior year.
In addition to resuming dividends, Qantas also announced an on-market share repurchase of up to $366.0 million. At the same time, the company is rewarding non-executive employees with cash bonuses totaling $75.0 million.
"Our transformation program is paying dividends for our shareholders, our customers and our employees," Joyce said in a statement. "Transformation has made us a more agile business, created value for our shareholders and given us a platform to invest for the future. Qantas is stronger than ever, but we're also determined to keep changing and adapting so that we can succeed no matter what environment we're in." (Source: Ibid.)