Del Taco Restaurants Inc Ramps Up Share Repurchase Program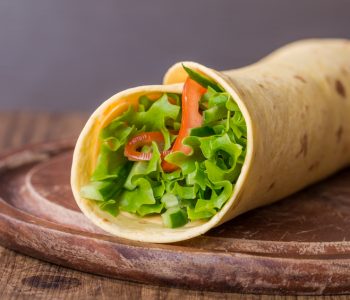 Del Taco Doubles Buyback Authorization
On Tuesday, Del Taco Restaurants, Inc.'s (NASDAQ:TACO) board of directors has increased the company's share and warrant repurchase program to $50.0 million, representing a 100% increase from its previously announced authorization of $25.0 million, effective immediately. (Source: "Del Taco Restaurants, Inc Increases Repurchase Program For Common Stock And Warrants To $50 Million from $25 Million," Del Taco Restaurants, Inc, August 23, 2016.)
Del Taco is America's second-largest Mexican quick service restaurant chain, with over 500 restaurants in 16 states. The company was founded in 1964 and is headquartered in Lake Forest, California.
Note that Del Taco has already bought back 990,555 shares and 476,806 warrants for a total of $10.5 million as of August 22. With the increase in authorization, the company has approximately $39.5 million remaining.
The increase in the share and warrant repurchase program is the latest sign of strength for the restaurant chain. In the company's fiscal second quarter, which ended June 14 and was reported last month, total revenue grew 2.5% year-over-year to $100 million. (Source: "Del Taco Restaurants Inc Announces Fiscal Second Quarter 2016 Financial Results," Del Taco Restaurants, Inc., July 20, 2016.)
In particular, comparable restaurant sales increased 3.3% year-over-year, marking its eleventh consecutive quarter of gains. At the same time, the restaurant contribution margin expanded 80 basis points to 20.6%.
Top-line growth translated to the bottom line. For the quarter, Del Taco generated $4.9 million in net income, up 6.5% from the $4.6 million earned in the year-ago period.
"Effective execution resulted in solid second quarter performance that was in line with our expectations and characterized by system-wide comparable restaurant sales growth, restaurant contribution margin expansion, and increases in both adjusted EBITDA and net income," said Del Taco's president and chief executive officer, Paul J.B. Murphy, III.
Going forward, the company expects system-wide same-store sales to grow between 2.5% and 4.5% in the full fiscal year. Full-year revenue is expected to be in the range of $439.0 million and $449.0 million.
With continuous growth in both top and bottom lines, Del Taco might be able return more value to shareholders in the future.