U.S. New Home Sales Soar to 8-Year High in July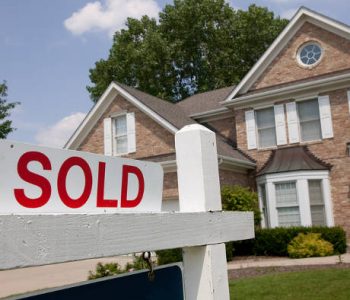 Sales of New Single-Family Houses Reach Highest Level Since 2007
Recent economic indicators have been saying positive things about the U.S. economy. New home sales is the latest one to add to that list.
On August 23, the U.S. Department of Commerce released the latest report on new residential sales. It showed that in the month of July, sales of new single-family houses were at a seasonally adjusted annual rate of 654,000. (Source: "New Residential Sales in July 2016," U.S. Department of Commerce, August 23, 2016.)
July's new home sales came in higher than economists' expectation of 575,000. This number represents a 12.4% increase from June's revised annual rate of 582,000 and is 31.3% higher than the estimate of 498,000 in the year-ago period. Moreover, this also marks the highest annual rate since October 2007.
Region-wise, new single-family home sales increased 40% in the Northeast. Sales in the South rose by 18.1%. In the Midwest, sales increased 1.2%, while sales were flat in the West.
While sales of new single-family houses soared, prices slipped. In July, the median sale price of new houses was $294,600, down half a percent from a year ago.
Sales of newly built homes only account for a small fraction of total home-buying activity in the U.S. However, the sale of a new home often triggers an economic ripple effect as buyers purchase furniture and appliances.
New home sales have been strong since the start of 2016. In the first seven months of the year, new home sales were up 12.4% compared to the same period a year ago.
It's not just new home sales that are rising. The latest report from the National Association of Realtors showed that total existing home sales climbed 1.1% to a seasonally adjusted annual rate of 5.57 million in June. This represented a three percent increase year-over-year and also marks the highest annual pace since February 2007. (Source: "Existing-Home Sales Ascend Again in June, First-time Buyers Provide Spark," National Association of Realtors, August 21, 2016.)