Tuniu Corporation Reports Earnings, Announces Share Repurchase Program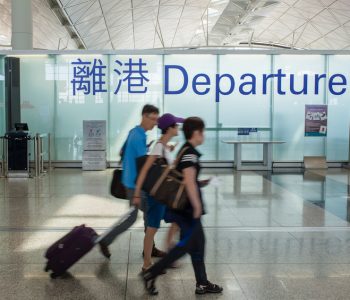 Travel Bookings Up 94.3% Year-Over-Year
The online leisure travel industry has become huge in China, and one company just decided to reward shareholders with a $150.0-million stock buyback program.
Tuniu Corporation (NASDAQ:TOUR) announced on, August 23 that the company's board of directors has given authorization to a new share repurchase program. Under the program, the company may buy back up to $150.0 million worth of its shares over the next 12 months. Tuniu plans to fund the repurchases with its available cash balance. (Source: "Tuniu Announces US$150 Million Share Repurchase Program," Tuniu Corporation, August 23, 2016.)
Tuniu is an online leisure travel company located in China. The company offers packaged tours and travel-related services to leisure travelers, with their offerings covering around 140 countries and regions worldwide. Tuniu also has an offline service network, including a 24/7 call center, 180 regional service centers, and 11 international centers.
Along with the buyback announcement, Tuniu also reported earnings. In the second quarter of 2016, total travel gross merchandise volume (GMV) increased by 94.3% year-over-year to $675.3 million; total travel GMV includes gross booking from packaged tour products and the GMV from travel-related products. (Source: "Tuniu Announces Unaudited Second Quarter 2016 Financial Results," Tuniu Corporation, August 23, 2016.)
Net revenues in the second quarter rose 55.6% year-over-year to $355.5 million. The number of trips from organized tours increased by 98.1% year-over-year, while the number of trips from self-guided tours increased by 85.8%.
Tuniu's efforts in product category expansion and a customer loyalty program have produced solid results. In the quarter, repeat customers contributed more than 45% to the company's total travel GMV. Margins expanded as well; in the second quarter, the company's gross margin widened from 4.7% in the year-ago period to 5.1%.
However, the company did not report a profit with an adjusted net loss of $106.3 million in the second quarter.
"As the scale of our business continues to expand, we expect our margin to benefit from the operating leverage achieved in our packaged tour business and the increasing margin contribution from our travel-related products," Tuniu's chief financial officer, Conor Yang, said in a statement. "Starting from the second half of this year, we will implement cost-control measures in order to unlock our profitability potential and Tuniu's brand value." (Source: Ibid.)
Tuniu shares dropped eight percent at around noon on Tuesday.