First Connecticut Bancorp Inc Raises Dividend 14%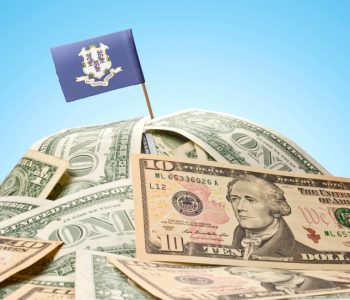 14% Hike in Quarterly Dividend Rate
First Connecticut Bancorp, Inc.'s (NASDAQ:FBNK) board of directors has approved a quarterly dividend of $0.08 per share on Tuesday.
This represents a 14.3% increase from the company's current quarterly payout of $0.07 per share. The dividend will be payable on September 12, 2016 to shareholders of record as of September 2. (Source: "First Connecticut Bancorp, Inc. Increases Quarterly Dividend," First Connecticut Bancorp, Inc., August 23, 2016.)
"We are pleased to increase our dividend and reward our shareholders," said John J. Patrick, Jr., chairman, president, and chief executive officer of First Connecticut Bancorp.
With this increase, First Connecticut Bancorp has an annual dividend yield of 1.91%. In the past five years, FBNK stock's quarterly dividend rate has more than doubled.
First Connecticut Bancorp is the holding company for Farmington Bank. It's a full-service community bank that provides checking and savings accounts, personal and mortgage loans, business financing, cash management, and investment services. The bank has 24 branch locations in central Connecticut and western Massachusetts and has assets of $2.8 billion.
The dividend hike is the latest sign of strength for the bank holding company. In their report of second-quarter results last month, First Connecticut Bancorp revealed that net interest income increased five percent year-over-year to $17.9 million. In addition, earnings came in at $0.24 per share, compared to $0.23 earned in the year-ago period. (Source: "First Connecticut Bancorp Inc Reports Second Quarter 2016 Earnings of $0.24 Earnings Per Share," First Connecticut Bancorp, July 20, 2016.)
The bank enjoyed a six percent organic loan growth in the quarter to $2.4 billion. It was driven by a $68.2 million increase in its commercial loan portfolio and partially offset by a $13.8 million decrease in its residential loan portfolio.
Overall deposits did not change much sequentially, but at $2.1 billion, they were up nine percent from a year ago.
With improvements in both the top and bottom line and a solid balance sheet, First Connecticut Bancorp stock investors could see more dividend hikes down the road.