CF Industries Holdings, Inc. Upgraded by UBS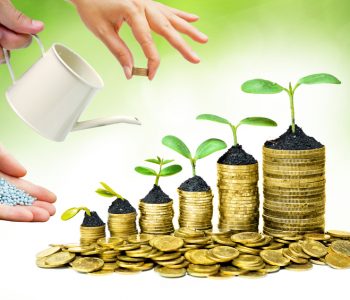 Price Target Raised to $28.00
Fertilizer producers can not only help grow crops, but also grow your investment income. One of them just got upgraded by a major financial firm.
On Tuesday, UBS Group AG (NYSE:UBS) upgraded CF Industries Holdings, Inc. (NYSE:CF) from "neutral" to "buy" and increased the price target from $22.00 to $28.00. (Source: "UBS Upgrades CF Industries to Buy; Sees Dividend as Secure Given FCF," StreetInsider.com, August 23, 2016.)
"We are upgrading CF to Buy as we believe: 1) that CF will return to positive FCF in 2017 as capex declines to maintenance levels 2) nitrogen prices should stabilize as high cost capacity rationalizes and 3) we think that the dividend (yielding 5.1%) is secure because of a 1.7x FCF coverage in 2017, whereas the market implies that it sees risk to the dividend," he said.
Based on the CF Industries stock's closing price on Monday, UBS' price target represents an 18.1% potential upside.
Roberts then explained that the price target of $28.00 is based on a 9.5-times enterprise value/ earnings before interest, taxes, depreciation, and amortization (EBITDA) ratio. At the price target, CF Industries would have a dividend yield of 4.4%, which is similar to the yield of competitor company LyondellBasell Industries NV (NYSE:LYB).
The analyst considers CF Industries, "a near pure-play," on U.S. shale gas-based nitrogen fertilizers.
"Margins are based on an advantage to high coal-based producers in China, a substantial portion of which are reported to be operating below cash manufacturing costs," Roberts said. "These high cost producers are closing capacity as new low-cost capacity ramps, and no new capacity is underway for startup after 2017."
Roberts pointed out that CF Industries is different in that it has approximately $2.0 billion of cash on hand and another $0.7 billion from an expected tax refund next year.
"We believe the dividend is secure," he said.
CF stock is up more than five percent as of Tuesday afternoon.