AerCap Holdings N.V. Announces New Share Repurchase Program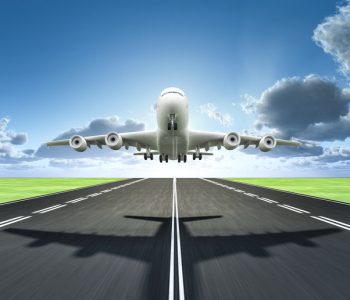 AerCap Authorizes $250 Million in Stock Buybacks
AerCap Holdings N.V. (NYSE: AER) announced on Monday that its board of directors has given the go-ahead for a new $250.0 million share repurchase program. The program will run through to December 31, 2016. (Source: "AerCap Holdings N.V. Authorizes Share Repurchase Program of $250 Million," AerCap Holdings N.V., August 22, 2016.)
AerCap is already pursuing a $250.0 million stock buyback program that was announced in May, which will run through to September 30, 2016; the new program is in addition to the amount announced in the existing program. The company has also completed a $400.0 million share repurchase program earlier this year.
While buybacks are ramping up, recent financial results were not so impressive. In the second-quarter earnings reported earlier this month. AerCap announced that it had generated $291.6 million in net income for the quarter, down 18.7% year-over-year. Adjusted earnings per share (EPS) came in at $1.53, compared to $1.70 per share earned in the year-ago period. (Source: "AerCap Holdings N.V. Reports Financial Results for the Second Quarter 2016," AerCap Holdings, August 9, 2016.)
While earnings deteriorated, AerCap's business still appears to be solid. The company executed 68 aircraft transactions in the second quarter of 2016, including 27 wide-body transactions. Further, 90% of new aircraft deliveries through 2018 have already been leased.
AerCap achieved 99.4% fleet utilization rate for the quarter, with the average remaining lease term being six years. The company closed $1.0 billion of sales in the first half of 2016 and expects another $1.0 billion of contracted sales in the second half.
"Since completing the ILFC acquisition in May 2014, we have generated $2.3 billion of net income, reduced our net debt by $3.1 billion and returned over $1.25 billion of capital to our shareholders through share repurchases," remarked Aengus Kelly, AerCap's chief executive officer. "This level of profit and cash flow generation is a testament to the robustness of our operating platform and the talent and dedication of the entire AerCap team." (Source: Ibid.)
AerCap shares rose two percent on the day following the buyback announcement.