Stifel Raises Price Target on Targa Resources Corp Stock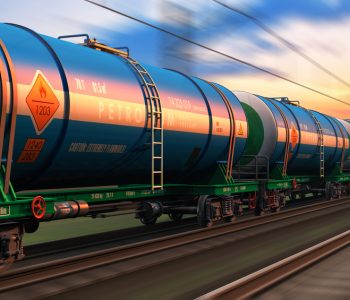 Double Digit Upside in Targa Stock, Analyst Says
This midstream energy company with an 8.5% yield just got its price target raised by an investment bank on Wall Street.
On Monday, August 22, Stifel Nicolaus analyst Selman Akyol raised his price target on Targa Resources Corp (NYSE:TRGP) from $43.00 to $48.00. Akyol currently has a "buy" rating on TRGP stock. (Source: "Can Targa Keep Rising? Stifel Analyst Says Yes," Barron's, August 22, 2016.)
Targa Resources provides midstream natural gas and natural gas liquid (NGL) services. The company owns, operates, acquires, and develops a portfolio of complementary midstream energy assets. Targa was founded in October 2005 and is headquartered in Houston, Texas.
At Targa stock's current level, Akyol's price target represents an 11.7% potential upside.
"We have refreshed our model for the current commodity price environment," Akyol wrote. "Accordingly, our estimates have moved up slightly, largely due to an improvement in FY17 NGL [natural gas liquids] pricing from the time of our last note." (Source: Ibid.)
Energy commodity prices have climbed quite a bit so far into 2016, which has benefited Targa Resources stock substantially. Year-to-date, Targa's share price has increased 58.4%. Moreover, the company is also rewarding shareholders with quarterly dividends; Targa has an impressive annual dividend yield of 8.47%.
Still, Akyol believes that Targa stock has further upside.
"We continue to like Targa's G&P footprint and believe the company's assets in the Permian Basin will continue to drive volume growth," the analyst said. "Additionally, our initial concerns around TRGP's LPG [liquified petroleum gas] export activities have been settled for the time being given the low number of cancellations year-to-date."
Akyol explains that his $48.00 price tag is based on using a 12.1-times target enterprise value divided by earnings before interest, tax, depreciation, and amortization (EV/EBITDA) multiple with a full-year 2017 adjusted EBITDA estimate of $1.18 billion.
Targa Resources stock is down 2.39% to $42.82 a share as of around 3:00 p.m. on Monday.