Nam Tai Property Inc Announces Share Repurchase Program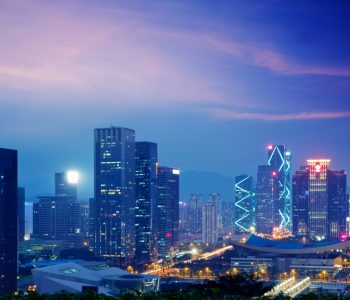 $50.0 Million Buyback to Be Completed in Four Weeks
The momentum in China's red-hot real estate market is still going strong. One real estate developer just announced a new stock buyback program.
On Monday, Nam Tai Property Inc (NYSE:NTP) announced that its board of directors has approved a share repurchase program to buy back $50.0 million of NTP stocks in a open market for the period of four weeks, starting from September 3 of this year. The company said that the board's decision was due to the still-low price of Nam Tai Property shares. (Source: "Nam Tai Property Inc Shares Buy Back Announcement," Nam Tai Property Inc, August 22, 2016.)
Nam Tai Property is a real estate developer in China. The company focuses on developing two parcels of land for converting into commercial complexes in Gushu and Guangming, Shengzhen. It was formerly known as Nam Tai Electronics and changed its name to Nam Tai Property in April 2014. The company's main revenue source in the future is expected to be rental income from these commercial complexes.
NTP shares climbed 1.61% to $7.59 apiece on Monday around noon.
Other than buybacks, Nam Tai Property also pays quarterly dividends with an annual yield of 1.04%.
While the company is returning value to shareholders, it is yet to be profitable. Nam Tai Property reported second-quarter results earlier this month, which revealed that for the quarter, its operating loss came in at $1.5 million, which is significantly narrower than the operating loss of $2.7 million in the second quarter of 2015. Note that Nam Tai Property's operation income was reduced after the rental agreement with an external lessee on the Guangming land ended in the second quarter of 2015. (Source: "Nam Tai Property Inc Reports Q2 2016 Results," Nam Tai Property Inc, August 1, 2016.)
Net loss was $2.6 million for the second quarter, mainly representing the exchange loss of $2.3 million as a result of the depreciation of the Chinese yuan against the U.S. dollar in the second quarter of 2016, and general and administrative expenses of $1.9 million.
Still, the company has a more-than-solid balance sheet. As of June 30, 2016, Nam Tai Property had a total cash balance of $199.7 million and no debt. The company believes that its current cash position will be able to fund the initial stages of its property development projects within the next two years.