MGE Energy, Inc. Announces Dividend Increase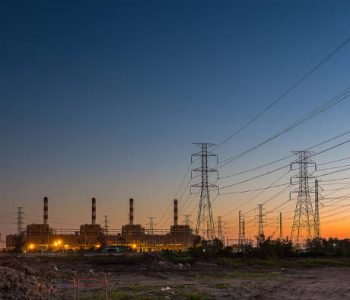 41 Consecutive Years of Dividend Hikes
Utility companies are known as stodgy, boring investments, but shareholders of MGE Energy, Inc (NASDAQ:MGEE) don't seem to be complaining.
On Friday, MGE Energy, Inc. (NASDAQ: MGEE) board of directors approved a quarterly cash dividend of $0.3075 per share. This represents a 4.24% increase from the company's previous quarterly dividend rate of $0.2950 per share. The dividend will be payable on September 15th, 2016 to shareholders of record as of September 1st. (Source: "MGE Energy Increases Dividend for 41st Consecutive Year," MGE Energy Inc, August 19, 2016.)
MGE Energy is a public utility holding company. Through its subsidiaries, the company produces and distributes electricity and distributes natural gas to customers primarily in Wisconsin. MGE Energy was founded in 1855 and is headquartered in Madison, Wisconsin.
With this dividend increase, MGE Energy has an annual dividend yield of 2.18%. In the past 41 years, the company has raised its dividends every single year. MGE Energy doesn't have a target range for its dividend payout, but its recent dividend payout ratio has been between 50% and 60%.
"MGE Energy remains committed to building upon its financial strength and providing solid returns to shareholders," MGE Energy's Chairman, President, and Chief Executive Officer Gary Wolter wrote in the company's press release. "Our customer-focused business model has supported payment of dividends to our shareholders for over one hundred years."
The dividend hike is the latest sign of strength for the utility company. Earlier this month, MGE Energy reported earnings. In the second quarter of 2016, operating income increased 17.3% year-over-year to $28.2 million. Net income came in at $16.2 million, or 47 cents per share, a significant improvement from the $13.5 million, or 39 cents per share earned in the year-ago quarter. (Source: "MGE Energy Reports Second Quarter Earnings," MGE Energy Inc, August 4, 2016.)