Martin Marietta Materials, Inc. Hikes Dividend 5%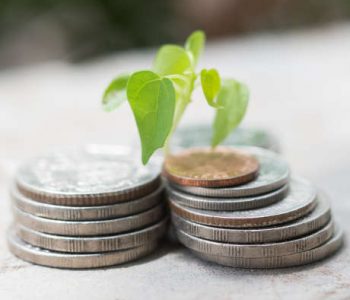 Raises Quarterly Dividend Rate to $0.42 Per Share
In what's considered a dull and boring industry, one company is producing exciting returns.
On Monday, Martin Marietta Materials, Inc. (NYSE:MLM) announced that its board of directors has approved a quarterly cash dividend of $0.42 per share, representing a five percent increase from the company's current quarterly payout of $0.40 per share. The dividend will be payable at the end of September to shareholders of record as of the beginning of the same month. (Source: "Martin Marietta Increases Quarterly Cash Dividend," Martin Marietta Materials Inc., August 22, 2016.)
Martin Marietta is a supplier of aggregates and heavy building materials. The company operates in the U.S., Canada, and the Bahamas. In particular, it supplies the resources for roads, sidewalks, and foundations. With this increase, Martin Marietta has an annual dividend yield of 0.88%.
"The Board's action is consistent with our long stated objective to create shareholder value through capital appreciation of our stock, a meaningful and sustainable cash dividend, as well as through our stock repurchase program," said Ward Nye, chairman and chief executive officer of Martin Marietta. "This combination has provided superior investment results and one of the highest total shareholder returns in our industry over the past ten years." (Source: Ibid.)
The dividend hike is the latest sign of strength for the building materials supplier. In particular, the company managed to keep returning value to shareholders during the last recession. Since 2009, Martin Marietta has maintained its $1.60 annual dividend rate, while many of its peers in the building materials industry slashed their payout substantially.
Meanwhile, investors in MLM stock also enjoyed sizable capital gains. In the last five years, Martin Marietta stock has climbed nearly 190%.
Momentum is still going strong at the building materials company. Martin Marietta reported second-quarter earnings earlier this month. Net sales increased 7.7% year-over-year to $915.4 million; gross profit margin expanded 340 basis points to 26.9%; and earnings per share came in at $1.90, which is a 55.7% improvement from the $1.22 per share earned in the year-ago period. (Source: "Martin Marietta Delivers Top- and Bottom-Line Growth for a Record Second Quarter," Martin Marietta Materials Inc., August 2, 2016.)
For the full year of 2016, the company expects to see growth in its infrastructure market, nonresidential market, and residential market. If top- and bottom-line growth continues, investors of Martin Marietta stock could be further rewarded.