Kingspan Group PLC Hikes Dividends 25%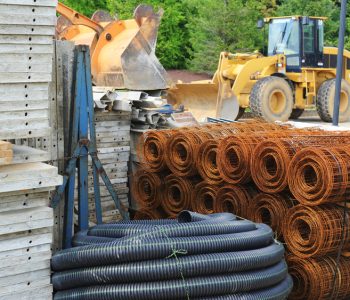 Kingspan Raises Interim Dividend Rate
On Monday, Kingspan Group PLC (LON:KGP) announced its board of directors' proposition of an interim dividend of $0.10 per share. This marks a 25% increase from last year's interim dividend, which was $0.08 per share. The dividend will be payable on September 23, 2016 to shareholders of record as of September 2. (Source: "Kingspan Group PLC Half-Yearly Financial Report," Kingspan Group PLC, August 22, 2016.)
Kingspan Group is a building materials company that operates through four segments: insulated panels, insulation boards, environmental, and access floors. The company also provides trustee, property, and finance services. Kingspan Group was founded in 1965 and is based in Kingscourt, Ireland.
With this increase, Kingspan Group has an annual dividend yield of 0.91%.
Along with the dividend hike, the company also reported financial results for the first half of this year. Revenue increased 19% year-over-year to €1.47 billion; it would have been up 22%, were it not for the impact of exchange rate fluctuations. Trading profit climbed 50% year-over-year to €167.3 million (55% on a constant currency basis).
In particular, insulated panel sales grew 26% year-over-year globally, with Western Europe and North America driving the growth. Insulated board sales, meanwhile, increased nine percent, with the highlights being the U.K., North America, and Netherlands markets.
"These results reflect our strongest ever six month performance, underpinned by solid organic growth and a robust contribution from the Joris Ide and Vicwest businesses acquired last year," said Gene Murtagh, chief executive officer of Kingspan. "The expansion in profit margin has helped deliver a 50% increase in trading profit, and with good order intake momentum in the second quarter continuing into the current trading period, we expect a solid performance in the second half," he added. (Source: Ibid.)
Kingspan is planning to continue its investments in complementary businesses. It has invested €83.0 million in two businesses in the first half of 2016. After the period ended, it has invested another €126 million in two further businesses.