Analysts: Williams Companies Inc Unlikely to Get Another Offer from EPD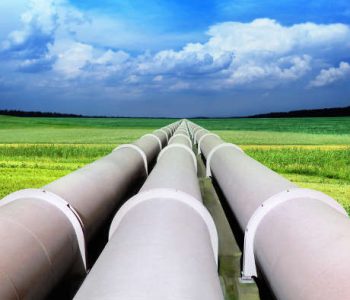 Current Price Too High to Justify: Analyst
Williams Companies Inc (NYSE:WMB) has reportedly rejected a buyout offer from Enterprise Products Partners L.P. (NYSE:EPD). While reports suggest that Enterprise could make another offer, analysts are not so sure that this will happen.
In a note to investors on Thursday, Citigroup Inc. analyst Faisel Khan said that if the stock prices of Williams Companies and its sister company Williams Partners LP (NYSE:WPZ) were much lower, a deal would have made sense. However, at today's prices, it's unlikely that Enterprise Product Partners will make another attempt. (Source: "Williams Merger with Enterprise Products Looks Unlikely," Barron's, August 19, 2016.)
"A deal with EPD could make sense given the potential financial and cost synergies. The deal appears to be break-even at today's stock/unit prices with no premium," he wrote. "Therefore, a premium would completely depend on the size of the synergies."
The analyst calculated that to justify a standard 35% premium for Williams Companies, the merged company would have to find synergies with net present value of more than $7.0 billion. He said that they "do not think it is possible."
Khan has "neutral" ratings on both Williams Companies and Williams Partners.
Khan is not alone on this view. Jeff Birnbaum, analyst at Wunderlich Securities, also believes that a merger between the companies is unlikely to happen.
"We would think it's unlikely WMB is eager to sell quickly after its recent disastrous foray, and board members most eager to sell are gone," he said. "WMB is up 40% since July 4, potentially dampening EPD interest." (Source: Ibid.)
Note that this is not the first time a potential merger deal has gone south at Williams Companies. In June, Energy Transfer Equity LP (NYSE:ETE) announced that it was terminating the merger agreement with Williams. That agreement, which was announced last September, was valued at nearly $33.0 billion. (Source: "Energy Transfer Equity calls off Williams Companies merger," MarketWatch, June 29, 2016.)