G&K Services Inc Hikes Dividend 5%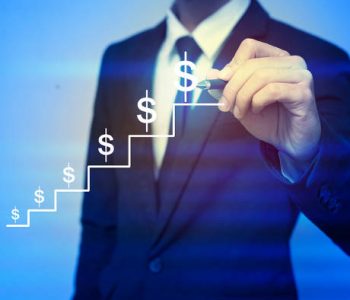 G&K Cash Flows Boosted By Recent Acquisition
Just before being bought out, this uniform and facility services specialist decided to raise its payout to investors one more time.
On Friday, G&K Services Inc (NASDAQ:GK) announced that its Board of Directors has declared a quarterly cash dividend of 39 cents per share. This represents a five percent increase from its current quarterly payout of 37 cents per share. The dividend will be payable on September 23rd to shareholders of record as of September 8th. (Source: "G&K Services Declares Regular Cash Dividend," G&K Services Inc, August 19, 2016.)
G&K Services provides branded identity uniforms and facility products and services for rent and purchase. Its main offerings include custom-embroidered logo clothing programs, facility services such as restroom supplies and floor mats, cleanroom garments, and process control services. The company has been around for more than 100 years and is headquartered in Minneapolis, Minnesota.
With this increase, G&K Services has an annual dividend yield of 1.6%. In the past five years, the company has increased its quarterly dividend rate  by 200%.
Three days ago, the company announced that its Board of Directors has approved the acquisition agreement with Cintas Corporation (NASDAQ: CTAS). Under the agreement, Cintas would acquire G&K Services in an all-cash transaction valued at $2.2 billion, including its debt. G&K shareholders will receive $97.50 per share. (Source: "G&K Services Announces Agreement to Be Acquired by Cintas in $2.2 Billion All-Cash Transaction; Reports Record Fiscal 2016 Fourth Quarter Results," G&K Services Inc, August 16, 2016.)
The acquisition price represented a 19% premium over the closing price of G&K Services stock on the day before the announcement. Unsurprisingly, GK stock shot up on the following day and has been trading within a narrow range since then.
The transaction is subject to approval by G&K Services stockholders, as well as approval from relevant regulatory bodies. The deal is expected to close within four to six months.