Brinker International, Inc. Hikes Dividends 6%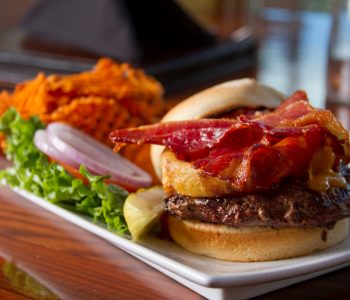 Brinker's Yield Now Over 2.5%
The restaurant business can be lucrative, as proven by a Dallas, Texas-based multinational restaurant chain having raised its dividend again.
On Thursday, August 18, Brinker International, Inc. (NYSE:EAT) announced that its board of directors has signed off on a quarterly dividend of $0.34 per share—a six-percent increase from the company's current quarterly payout of $0.32 per share. The dividend will be payable on September 29 of this year to shareholders of record as of September 9. (Source: "Brinker International Board Declares Common Dividend," Brinker International, Inc., August 18, 2016.)
Brinker is a multinational restaurant company that owns, operates, or franchises 1,660 restaurants under the names Chili's Grill & Bar and Maggiano's Little Italy. The company was founded in 1975 and is based in Dallas, Texas.
With this increase, Brinker International has an annual dividend yield of 2.52%. And in the past five years, the company's quarterly dividend rate has more than doubled.
The dividend hike is the latest sign of strength for the restaurant company. In last week's reported earnings, Brinker's fiscal fourth quarter, which ended June 29, saw the company grow its revenue by 15.4% year-over-year to $881.7 million. However, the growth was mostly due to the 103 restaurants it acquired with the Pepper Dining transaction, as well as due to an additional operating week for the fiscal quarter. (Source: "Brinker International Reports Year-Over-Year Increases In Fourth Quarter And Full Fiscal Year EPS," Brinker International Inc, August 11, 2016.)
The company's bottom line was the real surprise. Brinker's generally accepted accounting principles (GAAP) earnings per share came in at $1.11, up 20.7% year-over-year. Excluding one-time items, earnings per share increased 31.9% to $1.24.
"We ended the fiscal year with improving trends and have returned to gaining share in the industry," said Wyman Roberts, Brinker's president and chief executive officer. "We are also encouraged by the early results of our fiscal year 2017 initiatives. The strong cash flow generation of our business model gives us confidence to increase our leverage and return additional capital to shareholders." (Source: Ibid.)
Going forward, the company expects comparable restaurant sales to increase from one half to two percent in its fiscal year 2017. Revenues, however, are expected to be down to around one half percent to up one percent. Full-year earnings are expected to be in the rage of $3.40 to $3.50 per share.