Phillips 66 Partners LP and Shell Midstream Partners LP Get "Buy" Ratings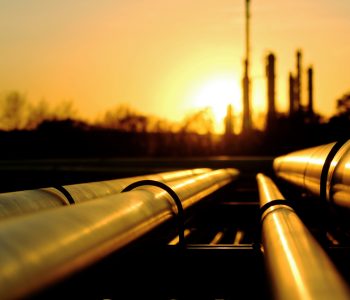 Major Upside for Two MLPs, Analyst
Energy companies aren't exactly the hottest picks in the stock market these days, but master limited partnerships, or MLPs, that are linked to oil majors can still do well, according to investment bank Stifel Nicolaus.
On Thursday, August 18, Stifel analyst Selman Akyol initiated coverage of Phillips 66 Partners LP (NYSE:PSXP) and Shell Midstream Partners LP (NYSE: SHLX). Both companies were given "buy" ratings. (Source: "Stifel Starts Phillips 66, Royal Dutch Shell MLPs at Buy," Barron's, August 18, 2016.)
Akyol has a $59.00 price target on Phillips 66 Partners, representing a 19.5% potential upside. Shell Midstream Partners is given a price target of $35.00, nearly 10% higher than the current level.
Phillips 66 Partners LP is a growth-oriented MLP created by energy company Phillips 66 (NYSE:PSX) to own, operate, develop, and acquire primarily fee-based crude oil, refined petroleum product, and natural gas liquids pipelines and terminals. The partnership is headquartered in Houston, Texas. Phillips 66 is the general partner and is responsible for managing the day-to-day operations of the MLP.
The analyst noted that since the partnership's IPO in 2013, "PSXP has grown from an Adjusted EBITDA run-rate of approximately $76 million to almost $400 million as of the most recent quarter, and this growth has largely been driven by approximately $3.1 billion in dropdowns from PSX with an estimated annual EBITDA contribution of approximately $330 million."
Going forward, Akyol expect dropdowns to continue at about $2.0 billion a year for Phillips 66 Partners and the partnership could hit its $1.1 billion EBTIDA run-rate by the end of 2018.
Shell Midstream Partners is a fee-based, growth-oriented MLP created by Royal Dutch Shell plc (NYSE:RDS.A) to own, operate, develop and acquire pipelines and other midstream assets. The partnership's assets consist of pipelines, crude tank storage and terminal systems.
The analyst pointed out that the partnership has $2.4 billion of EBITDA held at Royal Dutch Shell's subsidiary, Shell Pipeline Company.
"Management highlighted $2.4 billion of EBITDA is held at SPLC and other subsidiaries of RDS, and this will eventually be offered for dropdown to SHLX," he wrote. "Dropdowns since inception have supported a 33% compounded annual growth rate, with our expectation for management to continue growing at 25% for the foreseeable future."
The unit prices of the two MLPs are down year-to-date, but distributions are still impressive. Phillips 66 Partners has an annual yield of 4.09%, while Shell Midstream Partners is yielding 3.12%.