ITC Holdings Corp. Announces Dividend Hike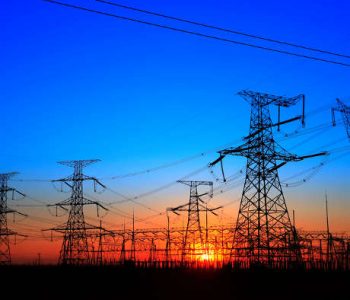 15% Increase in Quarterly Dividend Rate
Just before being acquired, ITC Holdings Corp. (NYSE:ITC) decided to reward shareholders with one more dividend hike.
On Wednesday, August 17, ITC Holdings announced that its board of directors has approved a quarterly cash dividend of $0.2155 per share, representing a 15% increase from the company's current quarterly payout of $0.1875 per share. The dividend will be payable on September 15 of this year to shareholders of record as of September 1. (Source: "ITC Increases Quarterly Dividend Rate By 15 Percent," ITC Holdings Corp, August 17, 2016.)
ITC Holdings is the largest independent electricity transmission company in the U.S. and invests in the electric transmission grid. The company's regulated operating subsidiaries include ITC Transmission, Michigan Electric Transmission Company, ITC Midwest, and ITC Great Plains. Its high-voltage transmission facilities serve a combined peak load of more than 26,000 megawatts along 15,700 circuit miles of transmission line.
With this increase, ITC Holdings has an annual dividend yield of 1.85%. This also marks the 11th consecutive year that ITC has raised its quarterly dividend.
"We are very pleased with today's announcement as we continue to deliver on our commitments to shareholders while concurrently focusing on the transaction with Fortis," said Joseph L. Welch, ITC's chairman, president, and chief executive officer. "This increase aligns with our dividend policy as well as the terms of the merger agreement with Fortis." (Source: Ibid.)
What Welch was referring to was ITC Holdings' plan to sell itself to Canadian utility operator Fortis Inc (TSE:FTS). Under the terms of the transaction, ITC shareholders will receive $22.57 in cash and 0.7520 Fortis shares for each ITC share. (Source: "Fortis Inc. To Acquire ITC Holdings Corp For $11.3 Billion," ITC Holdings Corp, February 9, 2016.)
The merger has been approved by both companies' shareholders. Approval from the Committee on Foreign Investment in the U.S. was received on July 8, and on Tuesday, August 16, the companies announced the final approval of the Oklahoma Corporation Commission of Fortis' application to acquire ITC. The companies are still waiting for several other regulatory authorizations, but expect the transaction to close by the end of this year. (Source: "Fortis Inc. Acquisition Of ITC Holdings Corp. Approved By Oklahoma Corporation Commission," ITC Holdings Corp, August 16, 2016.)