Aegion Corporation (NASDAQ:AEGN) Announces New Share Repurchase Program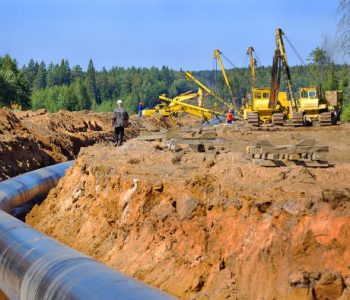 Authorizes an Additional $10.0 Million in Stock Buybacks
On, August 17, Aegion Corporation (NASDAQ:AEGN) announced that its board of directors has authorized a new share repurchase program. Via this program, the company will be able to repurchase up to $10.0 million of its own common stock through the remainder of 2016. (Source: "Aegion Corporation Announces New $10 Million Share Repurchase Program," Aegion Corporation, August 17, 2016.)
Aegion is currently pursing a $20.0-million stock buyback program announced in March. The new share repurchase program will begin following the completion of the current program.
Aegion Corporation is involved in the protection, rehabilitation, engineering, and design of infrastructure projects around the world. The company operates through three segments: Infrastructure Solutions, Corrosion Protection, and Energy Services. Aegion was founded in 1971 and is headquartered in St. Louis, Missouri.
"This share repurchase program reflects the company's strong cash position and our continued commitment to utilize excess cash to enhance stockholder value," said Aegion's president and chief executive officer, Charles R. Gordon. "We also recognize the opportunity to repurchase shares at prices we continue to believe are attractive." (Source: Ibid.)
While buybacks have been aggressive, Aegion's financial results were not so rosy, with the company having reported its earnings for the second quarter of 2016 earlier this month. For the quarter, Aegion generated $297.7 million of revenue, down 11.7% year-over-year, and adjusted earnings per share were $0.23, a 34.3% decline from the $0.35 per share earned in the year-ago period. (Source: "Aegion Corporation Reports 2016 Second Quarter Financial Results," Aegion Corp, August 1, 2016.)
Still, thanks to a strong cash balance in 2015, the company was able to invest approximately $91.0 million in acquisitions and $25.0 million in stock buybacks in the first half of 2016. By the end of June, Aegion's consolidated cash and cash equivalents totaled $111 million.
The company had a record backlog of cathodic protection services in the second quarter, with its contract backlog being $752 million by the end of June. At the same time, the Infrastructure Solutions segment set a second-quarter record for project wins in the N.A. wastewater cured-in-place pipe (CIPP) market.
Going forward, the company is expected to realize a large part of the $17.0 million pre-tax annual cost reductions coming from its restructuring efforts in 2016.