Meritage Hospitality Group Inc. Hikes Dividends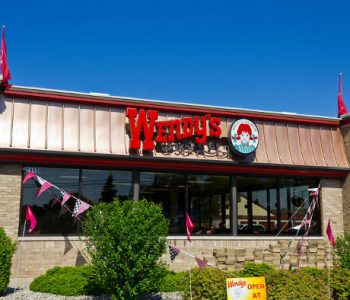 Moving Towards Quarterly Dividend Payments
You might not have heard of this restaurant operator, but when it announces a double-digit dividend hike, it deserves some attention from income investors.
On Wednesday, August 17, Meritage Hospitality Group Inc. (OTCMKTS:MHGU) announced that its board of directors has approved a special quarterly dividend of $0.02 per share. The dividend is payable on September 15, 2016 to shareholders of record as of September 2. (Source: "Meritage Announces New Quarterly Cash Dividend; 33.3% Increase Over Same Period Last Year," GlobeNewswire, August 17, 2016.)
Meritage Hospitality Group operates 183 restaurants located in Florida, Georgia, Michigan, North Carolina, South Carolina, Ohio, Oklahoma, and Virginia. It was incorporated in 1986 and is headquartered in Grand Rapids, Michigan.
Note that previously, the company was paying dividends on a semi-annual basis. In full year 2015, it paid $0.06 of dividend per common share.
"The Company's objective is to move from semi-annual dividend payments to quarterly dividend payments beginning in the second half of 2016," said Robert Schermer Jr., chief executive officer of Meritage. "The dividend represents a 33.3% increase over the equivalent third quarter period last year. The increased dividend and move to a quarterly payment is consistent with our stated philosophy to reward shareholders with dividend growth commensurate with earnings growth." (Source: Ibid.)
The dividend hike is the latest sign of strength for the restaurant operator. The company reported earnings last month; in the three months ended July 3, 2016, sales increased 14.8% year-over-year to $58.6 million. Further, Meritage generated $3.9 million in earnings from operations, a 36.6% increase from the year-ago period. (Source: "Meritage Reports Second Quarter 2016 Results; Accelerating Sales And Earnings Growth Ahead," Meritage Hospitality Group Inc., July 20, 2016.)
The company is also expanding. On August 10, Meritage announced that it has acquired 10 Wendy's restaurants located in the Oklahoma City area. This brings the total number of newly acquired Wendy's locations in Oklahoma to 18. (Source: "Meritage Reports Acquisition Of 10 Wendy's In Oklahoma City Area," Meritage Hospitality Group Inc, August 10, 2016.)
The 10 newly acquired restaurants are expected to add approximately $13.8 million to the company's annual sales and also be accretive to earnings.