First American Financial Corp (NYSE:FAF) Hikes Dividends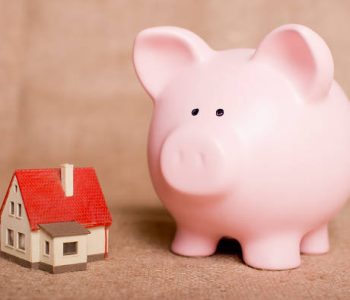 Company Announces 31% Increase in Quarterly Dividend Rate
Insurance companies are known for delivering solid dividends. But a 31% boost in one's quarterly dividend rate doesn't happen that often.
On Wednesday, August 17, First American Financial Corp. (NYSE:FAF) announced that its board of directors has approved a quarterly cash dividend of $0.34 per share; this represents a 31% increase from its current quarterly payout of $0.26 per share. The dividend will be payable on September 15, 2016 to shareholders of record as of September 8. (Source: "First American Financial Corporation Increases Quarterly Cash Dividend to 34 Cents Per Share," BusinessWire, August 17, 2016.)
First American Financial Corp is a provider of title insurance, settlement services, and risk solutions for real estate transactions. The company also provides title plant management services; valuation products and services; property and casualty insurance; and banking, trust, and investment advisory services. First American was founded in 1889 and is headquartered in Santa Ana, California. With the increase, First American has an annual dividend yield of 3.28%.
"This substantial increase in our cash dividend marks the successful conclusion of our initiative to optimize the capital structure of the company's subsidiaries," said First American's chief executive officer, Dennis J. Gilmore, in a statement. "It reflects our optimism about the long-term prospects for our business and our ongoing commitment to deliver returns to our shareholders." (Source: Ibid.)
This sizable dividend hike is the latest sign of strength for the insurance company. First American reported second-quarter earnings last month. Total revenue increased three percent year-over-year to $1.4 billion. While there was a one-percent decline in direct title orders, a three-percent increase in average revenue per direct title order more than made up for it. (Source: "First American Financial Reports Second Quarter 2016 Results," First American Financial Corp., July 21, 2016.)
First American's Title Insurance and Services segment achieved a pretax margin of 13.7%, the highest level in the company's history. Combining a wider margin with revenue growth, First American's bottom line improved substantially. For the quarter, the company generated earnings of $0.92 per share, an 8.2% increase from the $0.85 per share earned in the year-ago period.
If the uptrend in First American's financials keeps going, investors could see more dividend hikes down the road.