American Financial Group Inc. Hikes Dividend 12%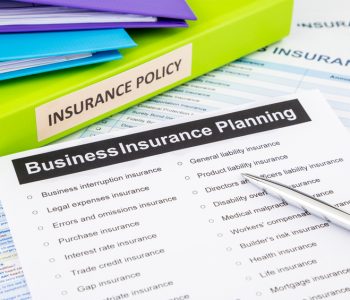 11 Consecutive Years of Dividend Hikes
It's dividend season for American insurance companies, with several of them having raised their payout. This time, it's American Financial Group Inc. (NYSE:AFG).
On Wednesday, August 17, American Financial Group announced that its board of directors has approved an annual dividend rate of $1.25 per share, representing a 12% increase from its current annual dividend rate of $1.12 per share. The increased dividend will be paid on a quarterly basis of $0.3125 per share, starting in October 2016. (Source: "American Financial Group, Inc. Increases Annual Dividend by 12%; Eleventh Consecutive Year of Dividend Increases," American Financial Group Inc, August 17, 2016.)
American Financial Group is an insurance holding company that operates through Great American Insurance Group. The company engages mainly in property and casualty insurance, with a focus on specialized commercial products for businesses. The company also sells fixed annuities in the retail, financial institution, and education markets. It was founded in 1872 and is headquartered in Cincinnati, Ohio.
"We are pleased to announce this increase in AFG's annual dividend paid to shareholders. This increase reflects our confidence in the Company's financial condition, liquidity, and prospects for long-term growth," said American Financial Group's co-chief executive officers, Carl Lindner III and Craig Lindner, in a joint statement. "Returning excess capital to shareholders through dividends is a key component of our capital management strategy. AFG's five-year compounded annual growth rate in dividends is approximately 12%." (Source: Ibid.)
With the increase, American Financial Group has an annual dividend yield of 1.7%. The company has been increasing its annual dividend rate every single year for more than a decade.
Earlier this month, American Financial Group reported financial results for the second quarter. Net earnings came in at $54.0 million, or $0.62 per share, which is substantially lower than the $141.0 million, or $1.57 per share, earned in the year-ago period. However, this quarter's earnings included a charge of $65.0 million, or $0.73 per share, related to the exit of certain lines of business within its Lloyd's-based insurer, Neon. (Source: "American Financial Group, Inc. Announces Second Quarter Results," American Financial Group Inc, August 2, 2016.)
Core net operating earnings were $113 million, marking a 1.7% decline from the second quarter of 2015. The company generated higher underwriting profit and net investment income in its "Specialty Property" and "Casualty" insurance operations, but those improvements were offset by lower operating earnings in its "Annuity" and "Run-off Long-Term" Care and "Life" segments.