IMF Economists: ECB Should Now Focus on QE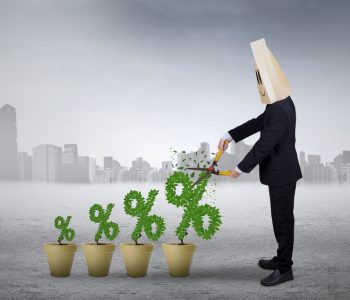 Rate Cuts Could See Diminishing Returns
New York, NY — It has been over two years since the European Central Bank (ECB) adopted a negative interest rate policy. Now, two economists at the International Monetary Fund (IMF) are saying that it's time to focus more on quantitative easing (QE).
In a blog post on Wednesday, August 10, IMF economists Andy Jobst and Huidan Lin said that there could be diminishing returns on further rate cuts. (Source: "The ECB's Negative Rate Policy Has Been Effective But Faces Limits," IMF Direct, August 10, 2016.)
"Further policy rate cuts could bring into focus the potential trade-off between effective monetary transmission and bank profitability," the economists wrote. "Lower bank profitability and equity prices could pressure banks with slender capital buffers to reduce lending, especially those with high levels of troubled loans."
Jobst and Lin pointed out that the ECB's negative rate policy has eased financial conditions by lowering the cost of borrowing in the past two years. However, the policy still faces challenges in the euro area. In particular, "banks' ability to generate interest revenues for each euro of assets has suffered because their reliance on a wide deposit base has prevented them from cutting the amount they pay for customer deposits as much as that they charge for loans." As a result, banks in countries where loans are indexed to the policy rate face reduced margins on new lending, as well as on existing loans.
Going forward, the authors believe that, "the ECB may need to rely more on purchases of assets." They warned that if lending rates fail to adjust or customers withdraw cash from banks, more rate cuts could weaken the effectiveness of monetary policy.
Increasing asset purchases, on the other hand, "would raise asset prices and aggregate demand, while also supporting bank lending." Moreover, it could, "facilitate the pass-through of improved bank funding conditions to the real economy."
Right now, the ECB is purchasing 80 billion euros of bonds each month. The stimulus package is set to run through March 2017. The next policy decision is scheduled for September 8, 2016.