U.S. Dollar Gains on Yellen's Rate Comments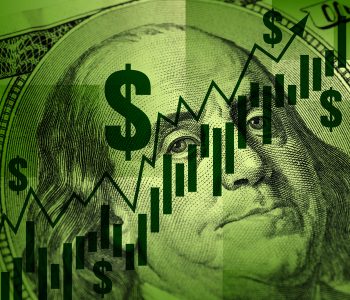 Fed Sees Gradual Rate Rise as Appropriate
The U.S. dollar rose against major currency pairs Friday, strengthened by Federal Reserve Chairwoman Janet Yellen's remarks that an interest rate increase might come earlier than expected.
The Wall Street Journal Dollar Index was up 0.5% at 86.20, its high of the session. The dollar fell shortly after Yellen's comments were released, only to reverse course later in the session. (Source: "Dollar Gains Against Major Currencies After Yellen Speech," The Wall Street Journal, August 26, 2016.)
Yellen, who spoke at a symposium in Jackson Hole, Wyoming today, said the economic strength, largely driven by strong job market data, presents a good case for increasing interest rates. Without elaborating on the timing of such increases, she also left the door open for the wait-and-see approach if economic data in coming weeks disappoints policymakers.
"Looking ahead, the FOMC expects moderate growth in real gross domestic product, additional strengthening in the labor market, and inflation rising to 2% over the next few years," Yellen said. "Based on this economic outlook, the FOMC continues to anticipate gradual increases in the federal-funds rate will be appropriate over time." (Source: Ibid.)
Currencies usually rise when interest rates go up as they increase the appeal of local financial instruments, such as bonds.
After Yellen's assessment of the economy, investors increased their bets that a rate increase might come as early as September. According to Federal Funds futures, a popular gauge to monitor rate expectations, investors were now pricing in a 24% probability of the Fed raising rates by September, up from 21% a day before. (Source: "Is the Fed trapped now? Rate hike remains elusive," CNN, August 24, 2016.)
In the bond market, investors' interpretation of Yellen's speech was somewhat dovish, which sent the U.S. Treasuries higher.
The yield on the benchmark 10-year note was 1.544%, compared to 1.576% on Thursday and 1.561% before the speech. (Source: "U.S. Government Bonds Reverse Gains After Yellen Remarks," The Wall Street Journal, August 26, 2016.)
For investors in the fixed-income markets, the satisfaction came from the fact that though Yellen made the case for a short-term rate increase, her overall assessment was that the rates are going to remain lower for a longer period of time when compared to historical trends.