Bottomline Stock Surges After Share Buyback Plan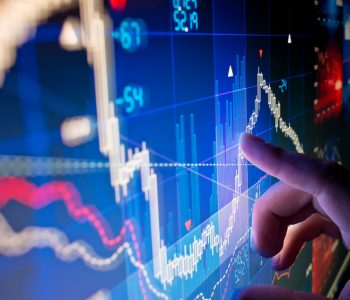 A city worker Analysing stock market data on a monitor.
Core Earnings Beat Analysts' Forecast
Bottomline Technologies (NASDAQ:EPAY) shares surged 11% today after the technology company said it plans to buy back $60.0 million worth of shares and its fourth-quarter earnings beat analysts' forecasts.
The cloud-based payment and digital banking solutions provider said core earnings per share were $0.37 for the three months ended June 30, up from $0.35 during the same period a year ago. (Source: "Bottomline Technologies Reports Fourth Quarter and Fiscal Year 2016 Results," Bottomline Technologies, August 26, 2016.)
"We have innovative products to make the complex process of business payments efficient and secure, and the market is responding as evidenced by our subscription and transaction bookings results, " said Rob Eberle, president and chief executive officer of Bottomline Technologies. "With strong results and a predictable business model we view our stock at its current price to be an attractive use of capital and are announcing a $60 million share repurchase program." (Source: Ibid.)
The company's subscription and transaction bookings surged 93% for the fourth quarter and 79% for the year, while overall sales for the fourth quarter rose three percent to $88.1 million when compared to the same period a year ago.
Core net profit for the year ended June 30 was $58.4 million as compared to $55.2 million for the last year. Core earnings per share were $1.52, compared to $1.44 for the prior year.
Shares jumped almost 11% today in New York, trading at $23.24 as earnings and sales numbers beat initial forecasts. (Source: "BottomLine Technologies Jumps 12% On Q4 Beat, Buyback Plan," Barron's, August 26, 2016.)
In the fourth quarter, Bottomline signed up 17 leading institutions for "Paymode-X," its leading cloud-based payments automation platform. It also signed four new digital banking deals, helping banks to compete and win business in their corporate and small- and medium-sized business segments. (Source: Bottomline Technologies, August 26, 2016, op cit.)
The company also said that American National Insurance (NASDAQ:ANAT) and American Reliable Insurance Co. picked Bottomline's cloud-based legal spend management solutions to automate, manage, and control their legal spend.